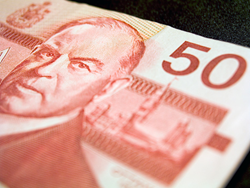 "This quarter's return to loan growth is an encouraging development, but we will have to wait and see if the trend toward increased lending can be sustained," ~ Martin Gruenberg, Acting FDIC Chairman
Minneapolis, MN (PRWEB) September 05, 2012
An August 31st press release from The Federal Deposit Insurance Corporation (FDIC) included a report of the public list of institutions that it has scheduled for a Community Reinvestment Act (CRA) examination during the fourth quarter of 2012. To celebrate milestones, the banks have returned to showing a profit for the first time since 2005.
For giant financial banking institutions, including the top three: Bank of America, Wells Fargo & Co, and JP MorganChase & Co., the new increases in profit margins may turn the lending industry around. Bank profit is additional money that could be rolled over into new home mortgage loans. According to the report, the schedule for banking institutions to be examined is set to be accomplished during the window of October 1, 2012, through December 31, 2012.
Jenna Thuening, owner of Home Destination, sees it as a hopeful sign. "If banks have a profit margin, opening up the change the tight hold on home mortgage lending may improve. There is reason to continue with wise spending as banks still have many home loans on their books that could be prone to default; gains are delicate and could be reversed if the economy turns downward. Strong efforts on multiple fronts are working to help stop additional Twin Cities foreclosures."
The FDIC schedule for banks examination is posted by region to help banks easily determine their schedule time. Minnesota is rolled into the Kansas City or Central Region. The regions are designated as follows:
1) Atlanta Region
2) Chicago Region
3) Dallas Region
4) Kansas City Region
5) New York Region
6) San Francisco Region
The FDIC report included the following key findings:
10.9 percent of FDIC-insured banks that had net losses during the second quarter — down from 15.7 percent a year earlier
The number of problem institutions fell from 772 to 732 during the quarter
The average return on assets for the entire group of banks increased to 0.99 percent from 0.85 percent a year ago.
Banks' total revenue increased a mere $1.3 billion, which is a slim 0.8 percent up from the second quarter in 2011.
There has been some pressure on Bank of America after the release of the recent Mortgage Settlement Overview's First Report. Bank of America Corp (BoA). was ordered by the National Mortgage Settlement to provide the largest piece of the relief to the tune of $8.6 billion. As of June 30, they hadn't completed any modifications of first-lien mortgages or refinancings. Dan Frahm spokesman for Charlotte, N.C.-based Bank of America, has something to say about that. "We believe we will reach or exceed all program targets [within the first yea]. We continue working to reach eligible borrowers with these programs to prevent foreclosure, help our customers save money and support the recovery of the housing market."
The National Association of Realtors® (NAR) reports in the REALTORS Confidence Index(RCI) for July identified tight lending standards was the key reason many potential home buyers cannot move forward. According to survey respondents, among the factors holding back a full housing recovery are:
Tight mortgage standards
Stringent and slow bank approvals
Low appraisal values
Tight inventories relative to demand which resulted in multiple bid situations in some cases
Contributing to the tight supply was the reluctance by sellers to list at current depressed prices * An additional problem is that banks are holding their owned real estate off market
With bank loan balances increasing in Q4 and loss provisions declining, at a minimum, we can be grateful for good news. With a near two-thirds of all institutions insured by the FDIC, which sums up as approximately 62.7%, having reported enhanced quarterly net income compared to the prior year, c
Minneapolis area homeowners and potential home buyers may call Home Destination at 612-396-7832. If lending practices ease up, homeowners have a great opportunity to request a home loan modification at better rates.