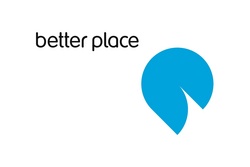 We're calling upon the community to tell the world why we must end our addiction to oil. The switch from oil to electric transportation is inevitable.
PALO ALTO, Calif. (PRWEB) July 28, 2008
Better Place is moving the world off of oil by redefining the economics and experience of transportation – but it cannot do it alone. As part of today's announcement, Better Place also launched its "10 Words" campaign. The purpose of the campaign is to provide a platform via "minifestos" for people to voice their reasons for ending the world's addiction to oil.
"Across the globe, people are feeling the pain of rising prices at the pump," said Joe Paluska, Chief Marketing Officer, Better Place. "We're calling upon the community to tell the world why we must end our addiction to oil. The switch from oil to electric transportation is inevitable."
The Better Place Model
As a true mobile operator, Better Place delivers transportation as a sustainable service. The company is building the infrastructure needed for the successful widescale deployment of zero-emission electric vehicles (ZEV) powered by renewable sources of energy.
To do so, Better Place partners with the world's leading automakers to create the EVs; battery manufacturers to build clean, safe batteries; energy companies to accelerate the migration to renewable energy; and policy makers to lessen the economic and social grip that oil has on nations. The Better Place research and development team integrates existing technology components through Better Place software, charge spots and battery exchange stations so that driving an EV will be as convenient as driving a gas-fueled car.
Tell Us Your "Minifesto"
Through the company's 10 Words campaign, Better Place is asking everyone to create their own minifesto answering the question in 10 words or less: Why do you think we must end our addiction to oil? By creating a minifesto, people from around the world are given a public platform to express their personal reasons for ending our dependence on oil.
How it works: A contributor must first choose from one of Better Place's four core pillars to identify the overarching reason why they want to end oil dependency. For example:
People: to provide a sustainable and enjoyable driving experience for all
Planet: to recover from climate change
Prosperity: to create new economic opportunity
Plug: to see zero-emission, electric cars rule the road
Next, they must enter their 10 words, name and photo. The system will automatically integrate their message into a personalized animated minifesto – in practical terms, a short online movie published on http://10words.betterplace.com/ and available to share with friends, embed in blogs, other Web sites or community profile pages.
The World's First Dynamic Animated Brand
Teamed with branding firm Addis Creson, Better Place designed its visual brand elements, including a logo, to incorporate not only the name and "switch" (the icon), but also clever animation. The switch portion of the logo dons a sky blue color that reflects not only the color of Planet Earth, but also the spirit of optimism.
When animated, the logo quarters transform into various graphical images reminiscent of the brand, including quotation marks, a butterfly, a lighthouse lens, a bird, and even the letters of the alphabet. Wherever and whenever possible, the logo will be leveraged in motion graphics, on LED signage and the Internet.
To experience the Better Place brand and learn more about how you can participate in the 10 Words campaign, please visit: http://www.betterplace.com.
About Better Place
Better Place is a venture-backed company that aims to reduce global dependency on oil through the creation of a market-based transportation infrastructure that supports electric vehicles, providing consumers with a cleaner, sustainable, personal transportation alternative. Launched in October 2007, Better Place will build its first Electric Recharge Grids in Israel and Denmark and plans to activate the infrastructure on a country-by-country basis with initial deployments beginning in 2010.
MULTIMEDIA GALLERY http://www.businesswire.com/cgi-bin/mmg.cgi?eid=5741286