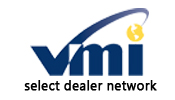 (PRWEB) December 21, 2011
Better Life Mobility Center has announced they have taken part in the VMI SDN (Select Dealer Network), to take advantage of the effective structure put together by VMI through Mobility Sales.com.
The Select Dealer Network is an effective project formed to help VMI dealerships pool their powerful resources and formulate an effective website through which individuals can contact each dealership in the network. The domain chosen for this is MobilitySales.com, a site with a demonstrated history and reputation in the mobility business. With the help of MobilitySales.com, Better Life Mobility Center will get a determined marketing territory for marketing handicap vans and mobility solutions. This enables more effective spending of online marketing money, as well as authorizing dealers to get their product before a new public.
In addition to better marketing power and a considerably raised online appearance, Better Life Mobility Center is given complete education in handling Internet customer leads, as well as how to track leads through the successful allotment system.
The Select Dealer Network has been succeeding quickly-- started in 2008, the SDN has helped to accrue considerably greater amounts of buying consumers than what any partaking dealership experienced before its creation.
The SDN allows participating mobility providers to develop mutual awareness into company issues, in addition to strengthen relationships within the mobility business. Dealerships are also able to experience a strong voice throughout VMI (Vantage Mobility International), as well as open, sincere dialogue within the network.
Better Life Mobility Center is very delighted about belonging to the Select Dealer Network, and anticipates a mutually favorable connection with all dealerships.
About Better Life Mobility Center: Founded in 1997, Better Life Mobility is family-owned and operated by people with disabilities or who have immediate family members who are disabled. Better Life Mobility has full service mobility centers with trained technicians and parts in stock and are dedicated to helping people with disabilities live a life without limitations.
###