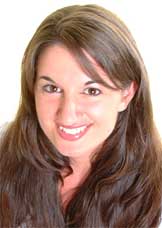 "[Coach] Deb is extraordinarily knowledgeable and skilled when it comes to all things social media... For anyone looking to gain a wealth of knowledge about how to use social media in this industry, listening to this interview is an absolute must."
Austin, Texas (PRWEB) August 09, 2012
BetterNetworker (BN) just released a brand-new exclusive training interview with BN Instructor and social media strategist "Coach Deb" Cole. This interview, conducted as part of a "secret" project BN is creating, is posted in the "Leaders Library," a section of the site available only to members of the ABN (Association of BetterNetworkers).
Over two hours in length, the interview covers a wide range of topics relating to Internet and network marketing, including how to structure your day for optimal productivity and success, how to leverage social media to create a personal brand and attract an audience, and the best way to use social media to generate leads.
"[Coach] Deb is extraordinarily knowledgeable and skilled when it comes to all things social media," says BetterNetworker Editor Andrew Draughon. "She really has an incredible amount of insight into not only what techniques and strategies are effective now, but what will also work in the future, which is something most people have no clue about. For anyone looking to gain a wealth of knowledge about how to use social media in this industry, listening to this interview is an absolute must."
Cole published the first-ever book on Twitter, titled "Twitter Revolution: How Social Media and Mobile Marketing Is Changing the Way We Do Business and Marketing Online." In addition to having tens of thousands of followers on Twitter, Cole has also been featured in The Wall Street Journal and has written for Entrepreneur Magazine.
The newest addition to the BN Instructor Program, Cole is in the midst of posting a series of articles on Twitter that offer pointed, actionable tips on how to use the social media site to effectively promote your business.
"Deb has really done a wonderful job breaking down social media for our members," says BetterNetworker Editor Victoria Garment. "It's common knowledge in the Internet marketing industry that social media is essential for growing your business, but there aren't a lot of concrete tips and guidance out there for our members to learn from. This new interview with Deb will really help a lot of people gain clarity as to exactly what they need to do."
CoachDeb's entire interview can be heard by clicking on the following link:
http://www.betternetworker.com/articles/view/marketing/social-networking/coachdeb-cole-reveals-how-get-paid-your-social-media-addiction