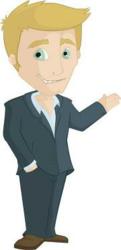 Austin, TX (PRWEB) October 17, 2012
The Elevation Group, an Austin, Texas based investment blog dedicated to unlocking the black box strategies of the ultra rich, recently released a new video discussing their investment portfolio, which is creating 77% returns per year, for each of the past four years.
Founded by Mike Dillard in December 2010, The Elevation Group seeks to educate people about how to protect and grow their finances during the current uncertain financial times, and seeks to reveal the "black box investment strategies of the rich," according to a statement on their website. The site grants members to access exclusive interviews and training materials that feature advice from some of the most prominent financial investors, wealth strategists, and advisers in the world, including people like Robert Kiyosaki, the author of "Rich Dad, Poor Dad."
Dillard, who also founded the companies BetterNetworker and Magnetic Sponsoring, originally got his start in the network and Internet marketing industries, and became known as the "Godfather of Attraction Marketing." In recent years, however, Dillard began to move away from the marketing world and started to pursue his passion for better understanding the financial system and how to profit without simply relying on traditional, old world tactics, which led to his founding of The Elevation Group.
The new video released by The Elevation Group goes into great detail about the current dismal state of the US economy, and maintains that the US government and stock market will not be able to continue to function with the massive amount of debt that the US currently holds. In the video, Dillard reveals what he calls the "new economy blueprint," which is a three step financial investment plan that takes strategies such as infinite banking, vertical asset stacking, and hedging against inflation or deflation, and uses them to protect and grow a person's assets.
Using this blueprint, Dillard has seen a return rate of 77% per year for each of the past four years, and has set up a retirement plan that will pay him $100,000 tax free per year beginning at the age of 60.
"What Mike has been able to do with The Elevation Group is really incredible," says BetterNetworker CEO Jesse Jameson, who is a close associate of Dillard. "He's spent years amassing the knowledge and training that has led him to create a financial future for himself, and now he's ready to share what he's learned with as many people as he can in order to help them be able to do the same."
For more information, please visit here.