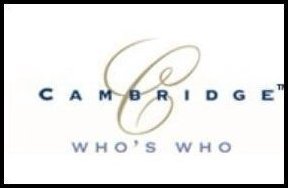 Fort Lauderdale, FL (PRWEB) April 23, 2007
Bettina Schrickel, president of Lioness Enterprises Inc. has been named Cambridge Who's Who Professional of the Year in golf course development and design. While inclusion in Cambridge Who's Who is an honor, only one member in each discipline is named the Cambridge Who's Who Professional of the Year. The Cambridge Who's Who selection committee hand picks these special Who's Who honorees based on accomplishments, academic achievement, leadership, and service.
Schrickel began her career in Germany with Ingolf Schmoll and Büro Schrickel in Berlin, Deutsche Golf Consult in Essen, and Harradine Golf GmbH in Gerzen. Schrickel then set her sights on the U.S. and worked with Golfplan in Santa Rosa, California and Robert Trent Jones II, LLC, the preeminent golf design firm in Palo Alto, California. Since establishing Lioness Enterprises in 2001, Schrickel has designed and developed outstanding golf courses in the U.S., Egypt, Poland, Russia, and Bulgaria.
Schrickel received her bachelors degree with honors, and a diploma in landscape architecture from University of Greenwich, England in 1998. She also completed two additional years of study in golf course architecture and received a professional diploma from British Institute of Golf Course Architecture. Schrickel, a member of European Institute of Golf Course Architecture, and The Golf Course Superintendents Association of America, has been published in Golf Course Management, Golf International and Golf Sport magazines.
About Cambridge Who's Who
The mission of Cambridge Who's Who is to ensure that Cambridge members receive recognition, support and credibility to advance their careers. Cambridge Who's Who is also committed to delivering the highest quality networking resource for job recruitment, career enhancement and new business development.
Cambridge Who's Who members have exclusive access to the biographical information of more than 200,000 successful executives, professionals and entrepreneurs at http://www.cambridgewhoswho.com where they use the database to share information, knowledge and services. Communication via the Cambridge Who's Who registry travels in two directions, enabling Cambridge Who's Who members to reach out when they have a business need or opportunity as well as receive information on exciting new ventures.
Contact:
Ellen Campbell
Director of Media Relations
http://www.cambridgewhoswho.com
# # #