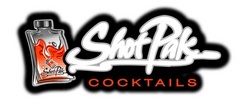 IRVINE, Calif. (PRWEB) October 23, 2008
Charles Murray, CEO of the Beverage Pouch Group, the owners of the ShotPak(tm) brand, commented, "We are pleased to announce the first ever 10,000 cases sold barrier was broken in the third quarter. A real achievement in the toughest economy in 50 years! This is huge recognition of the product quality and innovative patented pouch from our ShotPak(tm) consumers. Looking ahead we are now licensed in 11 states and have applications in another nine, giving us 20 eventual home markets for 2009. Exports are still being developed and product is being tested in five new countries."
Information on ShotPak, Inc.:
ShotPak, Inc., an Irvine, California based company, since 2003, is a leading innovator of cocktails and straight spirits in Beverage Pouch Group's patented soft portable single serving standup pouches. With over 50 years of combined experience and expertise in alcohol distilling, distribution and field marketing, retail placement and promotion as well as consumer trial and adoption, ShotPak, Inc. and Beverage Pouch Group prove to be a forerunner in the single serve Ready to Drink (RTD) alcohol category. With the successful launch of four premium vodka flavored drinks and four premium distilled spirits in January 2007, ShotPak has instantaneously captured national attention in the rapidly emerging $110 billion plus alcohol beverage industry, with distilled spirits showing an 8.1% increase. ShotPak, Inc. and Beverage Pouch Group are recognized for being visionaries with their award-winning spirits and revolutionary packaging which gives consumers a cost effective way to purchase spirits without the bulky bottle. For more information about ShotPak, Inc. please visit us at: http://www.shotpakinc.com.
Information on Beverage Pouch Group:
Beverage Pouch Group, a Sarasota, Florida based company, since 1996, is the leading provider of StandUp pouch machinery through its parent Company PPi Technologies Global, in North America. BPG is a prolific innovator of pouch designs and structures for life style beverages, including Natural Flavor Waters, all types of cocktails and straight spirits, wines and draft beers in patented soft portable single serve and sustainable StandUp pouches. The Beverage Pouch Group is truly global with plants in Germany, Korea and China. BPG's pouch machinery is the industry standard.
Beverage Pouch Group offers a full range of Lifestyle Beverages to the consumer in sustainable StandUp pouches. The Beverage Pouch Group machines and StandUp pouches are marketed through four divisions: ShotPaQ for liquors; BevPaQ for natural flavor waters, teas, coffees and energy drinks; VinoPaQ for wines; and BeerPaQ for draft beers.
BevShot is BPG's contract packing division. A customer brings their proprietary recipe and BPG's BevShot division then utilizes their machinery and process' to fill that product into patented pouches. This arrangement saves a small company precious capital at times when resources are needed to grow their business by allowing them to meet the financial requirements to begin production without the cost of purchasing their own equipment.
Safe Harbor: Except for statements of historical fact, the matters discussed in this fact sheet are forward looking. These statements reflect numerous assumptions and involve a variety of risks and uncertainties, many of which are beyond the company's control that may cause actual results to differ materially from stated expectations. These statements include risks and uncertainties that include the Company's ability to attract and retain distributors; changes in demand for the Company's products; changes in the level of operating expenses; changes in general economic conditions that impact consumer behavior and spending; product supply; the availability, amount, and cost of capital for the Company; and the Company's use of such capital and any additional risks factors as discussed in the reports filed by ShotPak, Inc. (NV).