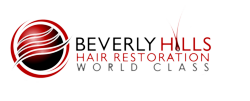 ...A good rule of thumb is if you find yourself worrying about your hairline, the time to start a treatment is now.
Beverly Hills, CA (PRWEB) June 03, 2013
#1 How can I tell if I'm losing my hair?
Unless you are losing your hair at a very rapid speed, it would be difficult to look at your hair every day to determine if you are losing your hair, since it is much more gradual. One way to tell is by looking at photos of yourself from a year ago and even two years ago. Is your hairline relatively the same or is there a noticeable change? This is a good indicator to whether or not you're losing your hair and at what rate. For men, the hair typically thins at the crown and temples, and for women the hair loss can be all over in a diffuse pattern. One of the best ways to determine if you are losing your hair is to visit a hair restoration specialist who can perform a microscopic hair and scalp analysis. The cause of hair loss is not created equal and may not always be genetic hair loss. I recommend diagnosing the hair loss first before determining what treatment option is best.
#2 When should I seek a hair loss treatment?
The best advice I can give you is to seek a hair loss treatment when you begin to notice signs of hair loss, even in the earlier stages - because the earlier you start a treatment, the more effective it will be at preventing future hair loss.
#3 Are there any treatments to restore hair in the temple area?
The only treatment to restore hair in the temple region of the scalp is with hair transplant surgery. A topical or medical hair loss treatment is designed to prevent and treat hair loss in the crown areas and the back of the scalp but would most likely not have any effect in the temple regions. The good news is - hair transplant surgery is a specialized procedure where your own hair is transplanted and it's one of the only permanent solutions. Now more than ever before, hair transplant surgeons have acquired a speciality in hairline artistry that is truly innovative and provides patients with natural results and an undetectable hair transplant.
See hair restoration before and after photos.
#4 How do I know if I will be bald when I'm older?
Truthfully, we will all lose hair as we age because it's part of the aging process and is inevitable. We may not all lose our hair the same way but over time as we age our hair does become thinner and finer. This is why beginning a hair loss treatment in the earlier stages of hair loss is so crucial to preventing thinning as you age. Will you be bald when you're old? This is a question that can only be answered if I were able to see the patient in person to see the pattern of their hair loss thus far. But a good rule of thumb is if you find yourself worrying about your hairline, the time to start a treatment is now.
About Beverly Hills Hair Restoration:
A boutique, concierge Los Angeles hair restoration practice where patient-care, surgical skill and results are unparalleled. Beverly Hills Hair Restoration is a clinic dedicated to providing permanent and natural solutions for men and women suffering from hair loss by offering Follicular Unit Extraction and, ultimately, an undetectable and natural hair transplant.
Dr. John Kahen entered private practice as a hair restoration surgeon in Beverly Hills in 2007, and is a member of the International Society of Hair Restoration Surgery. He has multiple inventions in which he holds patents. He currently offers his services as a hair restoration surgeon to patients from around the world who are interested in achieving superior hair transplant results using his custom edge blade technique and ultra refined follicular unit transplant.