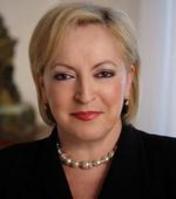 I'm always on the lookout for new ways to provide better service to my clients.
Beverly Hills, CA (PRWEB) March 17, 2011
(March 17, 2011 -- Featuring a robust set of interactive features, as well as a fresh, new and easily navigable design, http://www.BeverlyHillsPalaces.com was recently launched by leading Beverly Hills Realtor Florence Mattar. The site is a go-to resource for distinctive properties in the Beverly Hills area and now has even more to offer homebuyers and sellers looking for advice and information online.
"I'm always on the lookout for new ways to provide better service to my clients," says Beverly Hills real estate specialist Florence Mattar. "Constantly improving and updating my website is one of those ways. With the internet always in a state of flux and new tools and enhancements becoming available practically every day, I strive to keep current on the latest developments so that I can augment my site's features accordingly."
Mattar has specialized in Beverly Hills 90210 real estate for over 20 years and uses the latest technologies to help her live up to her long-held standards for exceptional customer service. "They enable me to do everything I've always done, only much more quickly and efficiently," she says. "They've also helped me to extend the range of services I provide to my clients."
Mattar's website boasts an easy-to-use home search tool, her own list of featured properties—many of which can rightly be called Beverly Hills palaces—and a plethora of features such as mortgage calculators, a financing guide, community information, and real estate news updates. "My goal has always been to put the needs of my clients first at all times," she says, "and I adapt my services, including that of my website's, to ensure that their needs are met."
For more information on real estate in Beverly Hills gated communities and their surrounding areas, visit Florence Mattar's revamped website or get in touch with her directly today.
# # #