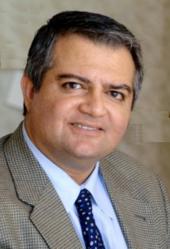 Beverly Hills, CA (PRWEB) October 15, 2012
Dr. Parsa Zadeh DDS, Beverly Hills cosmetic dentist, now offers full mouth reconstructions for patients with multiple missing and damaged teeth. This procedure can transform a smile from a source of anxiety and embarrassment to the patient's greatest asset in as few as two visits.
Dr. Zadeh is a general dentist with many years of training and experience in various dental specialties like oral surgery, periodontics, endodontics and prosthodontics. As a result, he was awarded the "Mastership" status by the Academy of General Dentistry in 2011. His special training in the span of two years from 1989 to 1991 in prosthodontics at the world famous Foundation for Advanced Continuing Education (FACE) in San Francisco has given him a special edge in the field of prosthodontics and occlusion (bite) and full mouth reconstruction . Dr. Zadeh, Beverly Hills dental implants specialist, used this training to teach and lecture in the department of Occlusion at USC School of Dentistry.
The procedures that Dr. Zadeh, Beverly Hills full mouth reconstruction dentist, will perform during the reconstruction depend on the needs of the patient. The full mouth reconstruction process removes teeth that are damaged beyond repair and replaces them with dental implants. Teeth that can be repaired are filled with dental inlays or onlays, or capped with crowns to help hold the tooth together. If teeth need to be shifted to make them straighter or more evenly spaced, braces may be used to put the teeth in their proper position, but in most cases, straightening is done by help of veneers and crowns in a process called "instant braces".
Dr. Zadeh provides IV sedation as well as local anesthetic to calm the patient before the procedure, when necessary. This reduces the cost of the procedure by several thousand dollars because Dr. Zadeh does not need to call in an anesthesiologist to assist him with sedating the patient.
As part of the full mouth reconstruction procedure, Dr. Zadeh would perform any oral surgery procedure needed for that patient in the same session that the restorative work is being done. This is a great advantage for today's busy and anxious patient because he/she does not have to go to several other offices on different days to complete the procedures needed for the reconstruction. Dr. Zadeh is highly trained and experienced in various oral surgery and periodontal surgery procedures like removal of impacted wisdom teeth, crown lengthening procedures, gum grafting and bone grafting for advanced periodontal diseases.
Dr. Zadeh, Beverly Hills Invisalign dentist, also works with patients to straighten their teeth. Dr. Zadeh can consult with patients for placing Invisalign aligners, night time only retainers or special limited aligner treatment. These clear, plastic trays slowly shift teeth into their proper position without providing the metallic look of traditional metal braces.
If you are interested in consulting with Dr. Zadeh, Beverly Hills porcelain dental crowns dentist, about a full mouth reconstruction, or if you would like Dr. Zadeh to perform dental surgery, a cosmetic dental procedure, or a regular dental checkup or treatment, call Zadeh Dentistry at 310-273-9919. Free consultations and financing are available for some procedures.
You can visit http://www.zadehdentistry.com for more information. Dr. Zadeh's office is located at 9100 Wilshire Blvd., suite W448 in Beverly Hills, CA 90212.
PR by AvitalWeb.com