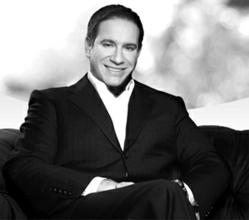 Beverly Hills, CA (PRWEB) June 14, 2011
Dr. Kevin Sands, DDS, Beverly Hills dentist, has seen his share of discolored smiles. Dr. Sands now offers several treatments, including teeth whitening, Zoom whitening and veneers, to correct this discoloration at his office and help patients achieve a whiter and brighter smile. Dr. Sands also teaches patients how to keep the teeth white and bright.
Many people cannot live without coffee throughout the day. The energizing jolt of caffeine that this special drink gives to people is hard to match. This trade of instant energy degrades the quality of white teeth with frequent use. Teeth become discolored rather quickly as the enamel is stained. These deep stains are removed with Zoom teeth whitening by Beverly Hills dentist, Dr. Sands, to reveal the natural whiteness affected by deep stains. Frequent tobacco use, citrus products, tea and irregular oral hygiene are contributing factors to staining.
Teeth whitening treatments are providing whiter smiles, but other cosmetic dentistry procedures available are giving people more options for a great smile. People are often fooled by the appearance of these smile restorations from cosmetic dentist in Beverly Hills, Dr. Sands. A beaming smile does not mean that bleaching or whitening was the treatment used. In fact, many famous people were not born with the smile that is showcased to the public.
Cosmetic procedures performed by Beverly Hills cosmetic dentist, Dr. Sands, often include Invisalign for straightening, porcelain veneers for covering damage or staining, and dental implants to replace lost teeth permanently. Every person has access to getting a movie star smile.
About Dr. Sands
Dr. Sands is a graduate of USC School of Dentistry and has earned his reputation for smile makeovers. Average people, celebrities and models benefit from the mastery of cosmetic dentistry that Dr. Sands provides. Dr. Sands has a strong passion for oral health and uses his education and experience to create smiles that get second looks.
For more information about the whitening treatments available at Dr. Sands' office, visit http://www.bestbeverlyhillsdentist.com or call 310.273.0111 to make an appointment at their office at 414 N. Camden Drive, Suite 940, Beverly Hills, CA 90210.
PR by http://www.seocompanyca.com
###