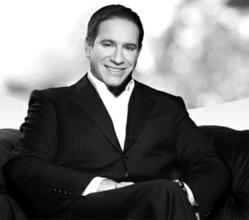 Beverly Hills, CA (PRWEB) August 08, 2011
Dr. Kevin Sands, Beverly Hills cosmetic dentist, frequently invests in new dental technologies to expand the available options for his patients. Dr. Sands is now offering dental implants to patients that have missing teeth. This new technology is used to conceal the space left behind when teeth are missing and looks and feels identical to a natural tooth.
Dental implants provide an alternate choice for patients that currently have a dental bridge, partial or full dentures for replacing missing teeth. The major advantage to dental implants is the permanent placement. Implants placed by Dr. Sands, dentist in Beverly Hills, cannot be removed and help maintain bite alignment and improve chewing ability. The implants are designed and shaped to perfectly match existing teeth and help give patients something to smile about.
Patients that are interested in other forms of cosmetic dentistry can still get to experience the dental wizardry of Dr. Sands. Additional procedures like porcelain veneers, Lumineers, Invisalign, Zoom teeth whitening and dental crowns are available to enhance and reshape patient smiles. Every procedure completed by this Beverly Hills cosmetic dentist is designed to wow all onlookers and give back the lost confidence and luster to patients.
There are few things in life that are more impressive than an absolutely gorgeous smile. A person that is affected by discoloring or years of aging has the gentle and expert hands of cosmetic dentist in Beverly Hills, Dr. Sands, ready to perfect their smile.
About Dr. Sands, Cosmetic Dentist Beverly Hills
Dr. Sands uses his experience in cosmetic dentistry treatments and his impressive resume of treating famous celebrities as the proof of his amazing dental skills. Dr. Sands earned his reputation repairing, restoring and rebuilding the smiles of the majority of the residents of Beverly Hills. Dr. Sands offers his dentistry to average patients and celebrities to give every person a chance to have an ageless smile.
To learn about all the treatments offered by Dr. Sands, visit his website at http://www.bestbeverlyhillsdentist.com. You can also visit his office, located at 414 N. Camden Drive, Suite 940 in Beverly Hills, CA 90210. You can call 310.273.0111 for any questions about your dental health or to make an appointment.
PR by http://www.seocompanyca.com
###