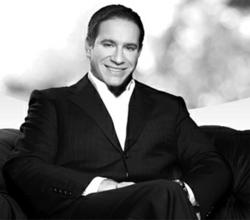 Beverly Hills, CA (PRWEB) November 29, 2011
Beverly Hills cosmetic dentist, Dr. Kevin Sands, has always provided a variety of dental services including porcelain veneers, dental implants, dental bonding and teeth whitening. Now, he is adding Invisalign aligners to his menu of treatment options. These aligners are the modern method for correcting crooked teeth.
Invisalign aligners are often preferred over traditional metal braces because they look natural, are virtually painless, are less intrusive and correct one's smile in a shorter period of time. The aligners are clear, plastic trays that fit over the patient's existing teeth to gently move them into a straighter position. The process can take anywhere from several months to a year, depending on the severity of each individual's dental situation.
When patients visit Dr. Sands, dentist in Beverly Hills, they will have a mold of their teeth taken to create the tray. It usually takes a few weeks for the tray to be custom-created. Once it is ready, the patient will return to the office to make sure the aligner fits properly. At this time, they will receive further instructions on how to use and care for the aligners on a daily basis. The aligners will need to be removed during meals and to brush the teeth. While the trays are out of the mouth, they will need to be gently brushed to prevent odors.
To determine if someone is an ideal candidate for the Invisalign aligners, he or she will need to schedule an appointment with the Beverly Hills dentist, Dr. Sands. During the consultation, this cosmetic dentist in Beverly Hills will address all of the questions and concerns that the patient may have regarding this teeth straightening method.
About Dr. Sands, Cosmetic Dentist Beverly Hills
Dr. Sands is a graduate of University of Southern California School of Dentistry and has spent years learning about different faces of dentistry, mainly focusing on cosmetic dentistry treatments. Other than Invisalign aligners, Dr. Sands offers various other treatments, including porcelain veneers, Lumineers, Zoom teeth whitening and other teeth whitening procedures.
Contact Dr. Sands, Dentist Beverly Hills
Call (310) 273-0111 or visit http://www.bestbeverlyhillsdentist.com for more information about this treatment and how Dr. Sands can help you have a more beautiful smile. You can visit Dr. Sands' office, located at 414 N. Camden Dr. Suite 940 in Beverly Hills, CA 90210.
PR by http://www.seocompanyca.com
###