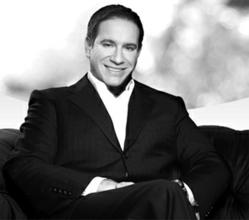 Beverly Hills, CA (Vocus/PRWEB) March 08, 2011
Beverly Hills cosmetic dentist, Dr. Kevin Sands, is known around town as the dentist of the stars. This dentist is responsible for the bright, white smiles of many of music, television, and film's most popular celebrities. To be able to provide these treatments, Dr. Sands utilizes the latest technological advancements for the comfort of his patients. One of these advancements now used at Dr. Sand's office is digital imaging, which provides a safer and more comfortable experience for patients visiting their office.
Dr. Sands, cosmetic dentist in Beverly Hills, has become well-known in California and across the nation. He offers superior cosmetic work for patients who will not accept second-best – as a dentist in Beverly Hills, Dr. Sands knows that only the best will do. Using advancements in technology and dentistry helps Dr. Sands provide better treatments with far less discomfort and less chair time.
Dr. Sands offers veneers, teeth whitening, and complete smile makeovers amongst numerous other dental treatments. As the "before and after" photos in the Smile Gallery section of his website reveal, Dr. Sands is a true smile artist whose dental patients leave his office with a whole new look. A new smile helps his patients to feel good about themselves, increasing their self-esteem and their self-confidence. For those patients who want to follow in the footsteps of some of Dr. Sands' Hollywood celebrity patients, a beautiful smile can make the difference between getting the part and being passed over.
Where Dr. Sands Has Appeared
Due to the work this Beverly Hills dentist has done on the stars, his own star has also risen. Dr. Sands has appeared on numerous television shows, including:

CNBC's "High Net Worth"
TLC's "10 Years Younger"
E!'s "Dr. 90210"
He has also appeared in a number of magazines, from the British GQ to People. He's been featured on websites such as Univision.com and AOL's Style List, and even on the radio.
Please visit Dr. Sands' website http://www.bestbeverlyhillsdentist.com or call his office at (310) 273 0111 to learn more about the many dental procedures offered by the dentist of the stars. Dr. Sand's office is located at 414 N. Camden Dr. Suite 940 in Beverly Hills, CA 90210.
PR by http://www.seocompanyca.com
###