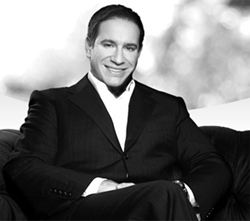 Beverly Hills, CA (PRWEB) June 12, 2015
Beverly Hills Invisalign provider, Dr. Kevin Sands, announces that he is now offering Invisalign consultations and a new promotion for the treatment. Invisalign is considered the most popular form of clear braces, as it uses plastic aligners instead of metal brackets and wires to straighten teeth. Especially popular among adult professionals, Invisalign is virtually invisible when worn, while correcting teeth more quickly than traditional braces can. Patients who are interested in Invisalign should contact the office of Dr. Sands to learn more about the present promotion.
The Invisalign orthodontic system works by using a series of plastic, custom-molded aligners that patients wear over their teeth. The aligners are removable, which means that patients can brush and floss their teeth as usual to also maintain a low risk of cavities and gum disease. The smoothness of the aligners makes Invisalign treatment ideal for patients who play wind instruments or engage in action sports. Even with all of its benefits, Invisalign cost is still often times lower than that of metal braces. The aesthetic and functional results of this treatment last for a lifetime and are frequently mentioned in Invisalign reviews.
The Invisalign system can correct almost all bite irregularities addressed by metal braces except for vertical tooth movement. While Invisalign Full is an option for most adults, Invisalign Teen is a special version of treatment designed just for adolescents aged 17 and younger. Invisalign Teen includes a number of extra features, including bumps to accommodate growth, indicators to verify compliance and extra aligners in case of breakage or loss. Finally, Invisalign Express is an abbreviated form of Invisalign for patients whose bite irregularities are very minor. Depending on the patient, Invisalign Express can finish straightening these issues within three to nine months.
Kevin Sands DDS, Invisalign Dentist Beverly Hills
Dr. Kevin Sands earned his Doctorate of Dental Surgery at the USC School of Dentistry. Experienced in a variety of cosmetic procedures, Dr. Sands works to give patients a smile that is as attractive as it is healthy and functional. Los Angeles patients can visit the office of Dr. Sands to receive a personalized brand of cosmetic dental treatment that is tailored to their goals.