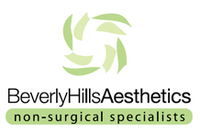 This procedure is an alternative to traditional liposuction and is a must for patients who don't have the time to leave their busy and active lives for weeks of recovery
Beverly Hills, CA (PRWEB) August 7, 2008
Dr. Sam Assassa, president of the American Association of Aesthetic Medicine and Surgery and founder of Beverly Hills Aesthetics announces a summer special on his most popular procedure, Smart Lipo.
Patients interested in the Smart Lipo summer special will be given ten percent off Dr. Assassa's professional fees, with an additional five percent discount if a friend or family member also has the service performed. Healthy men and women with localized areas of fat around the hips, thighs, buttocks, chin, upper-arms, and tummy area make good candidates for Smart Lipo.
Smart Lipo is a revolutionary, minimally invasive liposuction treatment that does something no fitness routine or diet plan in the world can: melt down fat and tightens skin permanently. Refined by Dr. Assassa, Smart Lipo combines the use of micro liposuction called EZ Lipo™ and gentle laser therapy.
"This procedure is an alternative to traditional liposuction and is a must for patients who don't have the time to leave their busy and active lives for weeks of recovery," said Dr. Assassa. "Normal activities can be resumed a few days after treatment."
Beverly Hills Aesthetics specializes in non-surgical aesthetics, specifically focusing on a variety of liposculpting techniques. The highly trained staff and state-of-the-art facilities make for a comfortable and professional experience for all patients.
"We are highly specialized in the area of non-surgical liposuction. I was one of the first aesthetic surgeons to bring Smart Lipo to Beverly Hills and have been refining it for quite some time," said Dr. Assassa. "I am pleased to offer my patients the combination of the French technique, EZ Lipo™ and Smart Lipo. This combination has delivered results that surpass the results of the top experts in the field of liposculpting in a professional atmosphere."
Other traditional liposuction alternatives offered by Beverly Hills Aesthetics include:

Smart Lipo or "Laser Body Sculpting"
EZ Lipo the "Liposculpting of the Future"
Liporaze (a cut above Lipo Zap)
Mesocellulite
Mesotherapy
About Beverly Hills Aesthetics:
Beverly Hills Aesthetics is a highly specialized practice focusing exclusively on non-surgical aesthetic and cosmetic procedures. Located in Beverly Hills at 9135 W. Olympic Boulevard, Beverly Hills Aesthetics offers the very latest non-surgical techniques and procedures in liposuction, dermal fillers, peels, hair removal, and cellulite reduction. Visit http://www.bhaesthetics.com for more information, or call (310) 247-2251. Visit the Beverly Hills Beauty Blog for the latest trends in non-invasive cosmetic procedures.
About Dr. Sam Assassa:
Dr. Assassa has been exclusively practicing aesthetic surgery in Beverly Hills since 1995. He is the founder of Beverly Hills Aesthetics, as well as the President of the American Association of Aesthetic Medicine and Surgery. Additionally, Dr. Assassa is an associate member of the American College of Physicians, a member of the American Mesotherapy Association, The American Academy of Anti-Aging Medicine, and the American Society of Aesthetics and Mesotherapy (ASAM). Dr. Assassa also serves on the advisory committee of the American Aesthetic Medicine Association.
###