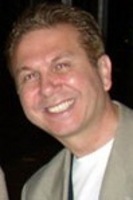 The Beverly Hills Aesthetics Beauty Blog is an interactive forum for those interested in beauty and non-invasive trends in cosmetic surgery
Beverly Hills, CA (PRWEB) June 10, 2008 -
The latest opinions on cosmetic surgery, plastic surgery, Smart Lipo, Cosmetic Botox®, facelifts, laser hair removal, and everything about non-surgical aesthetics can now be found on the Beverly Hills Beauty Blog.
Dr. Sam Assassa, president of the American Association of Aesthetic Medicine and Surgery and founder of Beverly Hills Aesthetics announces the launch of his beauty blog. The Beverly Hills Beauty Blog promises to keep consumers informed on the latest trends in aesthetic medicine and non-invasive cosmetic procedures.
"The Beverly Hills Aesthetics Beauty Blog is an interactive forum for those interested in beauty and non-invasive trends in cosmetic surgery," said Dr. Assassa. "Our readers will be updated with the freshest information on this rapidly growing field."
Beverly Hills Aesthetics invites readers to join the interactive conversation on ways to improve their appearance through non-surgical cosmetic services. The blog features weekly articles written by Dr. Assassa and his editorial staff of cosmetic surgery trend watchers.
Responsible for pioneering and refining procedures such as Smart Lipo, Lipo Raze (a cut above Lipo Zap) and Cosmofacelift, Dr. Assassa makes himself available to provide informative and expert insight into non-invasive cosmetic procedures.
Blog topics include:

Dr. Assassa and his staff's commentary on the latest cosmetic surgery announcements and news such as trends in skin care, Botox®, liposuction, and facelifts
Videos, pictures, patient testimonials, reviews, and results on services offered by Beverly Hills Aesthetics such as Smart Lipo, EZ Lipo, Lipo Raze, Cosmofacelift, fillers, injectables, cosmetic laser, and laser hair treatments
Feedback from Dr. Assassa on cosmetic surgery trends
Recent news and media coverage on non-surgical cosmetic treatments
Visit http://blog.bhaesthetics.com/ to become part of the discussion.
About Beverly Hills Aesthetics:
Visit bhaesthetics.com or call 866-Dr-90210 for more information on cosmetic surgery symptoms and services offered by Beverly Hills Aesthetics. Beverly Hills Aesthetics is located at: 9135 W. Olympic Blvd. Beverly Hills, CA 90212.
###