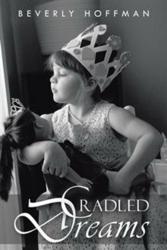 Sequim, WA (PRWEB) June 19, 2013
In "Cradled Dreams" (published by Abbott Press), Beverly Hoffman's new novel, readers meet Robin, a woman bound by love as much as by marriage, who offers to carry a child for her barren sister-in-law. But soon, questions neither dared to ask threaten the dream.
Robin and her husband, Stephen, are pillars in their community who represent love and fairness. It isn't surprising, then, when Robin offers to carry a baby for her infertile sister-in-law. Stephen and Robin's sister question her somewhat hasty offer. Sure enough, over the months of her pregnancy, Robin's feelings intensify, and she thinks of the baby as hers. She weighs cultural, spiritual and maternal matters before making her heart-wrenching decision.
An excerpt from "Cradled Dreams":
"She dropped her head. Her intentions had been good, even if she had spoken too quickly. Her mind reeled. Was she stepping over the line? Putting her desire over Chance's needs? She needed Stephen's approval, his agreement that her offer was right. She didn't want to think that she had overreached her decision. She tilted her head, not wanting her husband to tell her what to do. It was really a question of a woman reaching out to another woman. She cleared her throat and leaned forward. 'That's true. But, Stephen, I do want to have a baby for them. I know that.'"
Hoffman brings a personal, sentimental touch to the story. For her, it is a very delicate issue, and she believes many readers will identify with the subject. "I heard about the germ of the story years ago," she explains. "And I also watched the emotional toil infertility and in vitro took on my daughter-in-law and son."
"Cradled Dreams"
By Beverly Hoffman
Hardcover | 6 x 9 in | 264 pages | ISBN 9781458208590
Softcover | 6 x 9 in | 264 pages | ISBN 9781458208576
E-Book | ISBN 9781458208583
Available at Amazon and Barnes & Noble
About the Author
Beverly Hoffman spent her childhood in Texas, eating barbeque and drinking Big Reds. After college, she and her husband, Marty, moved to Panama, where she taught English for 26 years. They retired to Sequim, Wash., where they enjoy the bounty of fresh Dungeness crab, Washington wines and family.
Abbott Press, a division of Writer's Digest – the oldest and most respected publisher devoted to the education and advancement of writers – is an indie-publishing imprint dedicated to helping writers bring their literary vision to print. Author Solutions, Inc., a leader in indie book publishing, will fulfill publishing, sales, and marketing services for Abbott Press. For more information, or to begin publishing a book today, log on to abbottpress.com or call 866-697-5310.