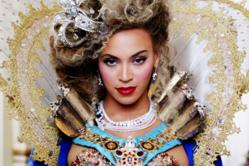 QueenBeeTickets.com has acquired an impressive selection of discount Beyonce tickets in all price ranges for all 2013 concerts.
Germantown, Wisconsin (PRWEB) February 13, 2013
Remaining seats for Beyonce's 2013 tour are expected to sell very quickly at QueenBeeTickets.com today. Beyonce presale tickets become available for several locations this morning including Oklahoma City, Duluth, Nashville, St. Paul, Atlantic City, Charlotte, Washington DC, Uncasville, and Brooklyn. The singer will start her tour in Europe before performing for North American audiences from a June 28 concert in Los Angeles to an Aug. 3 show in New York City.
Beyonce has had an incredible solo career following the breakup of Destiny's Child. She has released four studio albums, and each of them – "Dangerously in Love," "B'Day," "I Am… Sasha Fierce" and "4" – debuted in the top position of the Billboard 200. The first three were also honored with Best Contemporary R&B Album accolades at the Grammy Awards.
Beyonce tour tickets are expected to sell at high rates for every stop on the tour. Following the Los Angeles show, she will entertain in Las Vegas and San Jose, Calif. Following shows in Oklahoma City, Dallas and a pair of shows in the Miami metropolitan area, the tour group will head north. Concerts in Minnesota, Tennessee, Texas, Illinois and Michigan follow.
Discount Beyonce tickets should go quickly for the two Canadian shows on the tour. Those will take place on July 21 and 22 in Toronto and Montreal, respectively. The last seven concerts of The Mrs. Carter Show World Tour will occur primarily in the Northeast United States. Some of the cities on this section of the tour include Boston, Philadelphia and Washington.
The singer's first solo worldwide tour took place in 2007. The Beyonce Experience started in Tokyo and concluded in Taipei, Taiwan. She visited five continents and played 47 times in North America. The I Am… World Tour was her second major tour. It lasted from March 2009 to February 2010, and its concerts were held on six continents.
However, Beyonce's first major tours came when she was a member of Destiny's Child. One was the Destiny Fulfilled… and Lovin' It tour that lasted 67 concerts and took place in 2005. There were concerts on four continents. It started in Hiroshima, Japan, and concluded in Vancouver, British Columbia. It followed the release of "Destiny Fulfilled," the group's fourth and final album.
QueenBeeTickets.com is able to offer discounted seats for all major concert, sports, and theater events happening in the United States and Canada. In addition to offering Beyonce presale tickets today, the company is also providing Fun tickets, Bob Seger tickets, and Fleetwood Mac tickets for less.