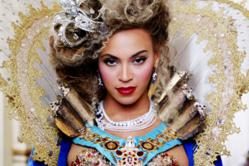 Beyonce tour tickets will be released for select markets today including Los Angeles, Las Vegas, San Jose, Dallas, Sunrise, Miami, Toronto, Chicago, Auburn Hills, Boston, and Brooklyn at QueenBeeTickets.com.
Germantown, Wisconsin (PRWEB) February 11, 2013
News of Beyonce's upcoming concert broke shortly after the singer's incredible Super Bowl Halftime Show performance on Sunday, and QueenBeeTickets.com is offering Beyonce tickets for sale at discounted prices. The singer will embark on the Mrs. Carter Show World Tour this spring. Tickets for many cities become available to the general public at 10:00 AM PST today.
The pop music world started buzzing on Sunday night with questions about Beyonce tickets for sale. After a busy start to 2013, Beyonce capitalized on her ever increasing popularity by announcing the Mrs. Carter Show World Tour. Since this will be the singer's first full tour in over three years, demand for Beyonce tour tickets is already very high.
Beyonce has enjoyed two unforgettable experiences already in 2013. She began this year with a performance of the national anthem at President Obama's second inaguaration. A month later, she performed before one of the largest audiences in the world during the halftime show of Super Bowl XLVII at the Super Dome in New Orleans, Louisiana.
Even though her year is off to a bang, 2013 is not slowing down anytime soon for Beyonce. On April 15, the Mrs. Carter Show will debut in Serbia. The tour is scheduled for 25 European performances in April and May.
Fans in the United States and Canada are looking forward to June through August of this year. The Mrs. Carter Show returns to North America in a big way on June 28 with a performance at the Staples Center in Los Angeles. Beyonce's North American run includes shows in 22 cities in Canada and the United States.
Before the Mrs. Carter Show ends, Beyonce will also perform in Latin America, Australia and Asia. This tour will include many of Beyonce's top hits from her successful career, and some fans speculate that she might also include some new music.
The Mrs. Carter Show is Beyonce's fourth full tour, and tickets for Beyonce always sell quickly. QueenBeeTickets.com is able to connect fans with a great selection of Beyonce tour tickets. When fans buy tickets for Beyonce from the site, they can be assured that they are getting a great price on authentic concert tickets.
Whether customers are searching for pop music tickets, professional sports tickets or theater tickets, the huge selection at QueenBeeTickets.com ensures that customers will find the tickets that the need at prices they can afford. The site couples low ticket prices with excellent customer service. Other top sellers in the secondary market today include 2013 Rio Carnival Samba Parade tickets, 2013 Master's Golf Tournament tickets, and 2013 NBA All Star Game tickets.