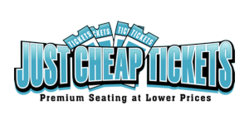 Beyonce tickets are selling so quickly that shows have been added to the tour schedule.
Brookfield, WI (PRWEB) February 20, 2013
(February 20, 2013) - The recently built Barclays Center in Brooklyn, New York, will host two concerts in the star's upcoming tour. On August 3 and 4, the phenomenal singer will end the North American portion of her tour with two shows at Barclays Center. JustCheapTickets.com has premium seating available for fans who prefer attending the show with front row seats.
Barclays Center opened last September, and a number of prestigious performers have already entertained fans there. The facility can hold up to 19,000 for concerts, and sporting events also take place under its roof. The R&B singer is certain to fill the arena with many of her devoted fans on August 3 and 4.
When the "Mrs. Carter Show World Tour" begins on April 15, the star will perform in European cities until May 29. North American shows begin on June 28 and end on August 4 at the Barclays Center. Other performances will take place in U.S. cities that include Las Vegas, Oklahoma City, Miami, St. Paul, Dallas, Atlanta, Detroit, Philadelphia, Boston, Charlotte, Atlantic City, Nashville, and Washington, D.C. Canadian fans residing in or near Toronto and Montreal can be a part of the excitement with two July concerts.
Beyonce tickets are selling so quickly that shows have been added to the tour schedule. Originally, only an August 3 concert was taking place at Barclays Center, and now a second show has been added for the 4th. Fans are eager to see the star perform after a one-year absence due to the birth of her first child last year. She has always been an extremely popular performer, but now she is even more so due to her brief hiatus. Devoted fans have missed the chance to see her perform live on stage and are now very pleased with the opportunity to catch a show.
This year is a big one for the performer. Besides her tour, she has also performed at the Super Bowl, received another Grammy, had an HBO documentary that aired on February 16, was interviewed by Oprah Winfrey for the Next Chapter series, and will perform at the ESSENCE Festival during the July 4-7 event in New Orleans. She is certainly in the spotlight in 2013.
About Us
JustCheapTickets.com has a large inventory offering Beyonce tickets, Celine Dion tickets, Fleetwood Mac tickets, and many others.