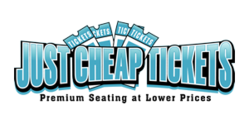 JustCheapTickets.com has premium seating available to offer fans the best seats in the house.
Brookfield, WI (PRWEB) February 07, 2013
The singing star took a year off from her career after the birth of her first child. Now she is ready to return to performing, and tour dates are scheduled for North American shows from June 28 until August 3. The tour begins internationally with a performance in Belgrade on April 15. The superstar will continue to tour European locations until her May 29 performance in Stockholm. Her North American concerts will then begin. JustCheapTickets.com has premium seating available to offer fans the best seats in the house.
This year is going to be a big one for the singing sensation. She put on a stellar show during the halftime portion of Super Bowl XLVII. She is also a presenter and a nominee at the Grammy Awards, and HBO will air a documentary about her life on February 16. Enthusiastic fans have many treats in store in 2013 pertaining to their favorite performer.
"The Mrs. Carter Show World Tour" has many stops in the United States. Beyonce tickets are available for shows in Las Vegas, Nevada; Miami, Florida; San Jose, California; Boston, Massachusetts; Houston, Texas; Chicago, Illinois; Philadelphia, Pennsylvania; Atlantic City, New Jersey; Charlotte, North Carolina; and Uncasville, Connecticut. Two concerts will also take place in Toronto and Montreal in the month of July. North American fans will have a number of opportunities to pick up tickets for a show taking place in their area or nearby.
The former member of Destiny's Child is having a very successful career as a solo performer. She has released four albums, and her upcoming tour is the fifth time she will be traveling to entertain her avid fans. The star has also appeared in a number of films from 2001 until the present time and will also be providing the voice for an animated character in the film "Epic" that is scheduled to be released in May. The quintessential entertainer will be traveling for a good portion of this year. She will perform concerts in Asia, Australia and Latin America after her North American shows have concluded. The tour will likely be one of the biggest musical events for 2013.
About Us
JustCheapTickets.com has many Beyonce tickets available in the large inventory along with George Strait tickets, Taylor Swift tickets, and others.