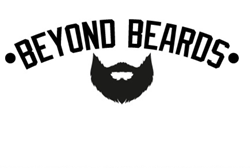 Central Park is a woodsy type of scent, Rush Hour is your citrus type of scent and Holy Grail—just the name should make you want to buy it because it's the best one we have to offer
Elmont, NY (PRWEB) March 19, 2015
The founders of Beyond Beards, a company that offers top quality beard oil, mustache wax, beard-themed apparel and more, are proud to announce the launch of their new ecommerce store. For people who want to buy beard oil or other types of beard grooming products, Beyond Beards is the one-stop facial hair care shop. As a bonus, all of the products that Beyond Beards sells are manufactured out of Brooklyn, New York and they are also preservative-free.
To help celebrate their launch of the user-friendly website, Beyond Beards is currently offering free shipping to their customers. People who buy mustache wax, a new beard comb or other products simply need to type in the word "launch" during the checkout process to get the free shipping.
As a company spokesperson explained, beard oil is beneficial in many ways; for example, it hydrates the skin beneath and also helps to soften the facial hair. The oil—which is typically applied right after a man has finished showering—also helps to reduce skin flakes, and comes in a variety of attractive scents.
Even though Beyond Beards has not been open for very long, their scented beard oils are already creating quite a buzz with customers. They currently offer four different types of beard oils: Naked, Rush Hour, Central Park and Holy Grail. Naked is non-scented, and the other three feature manly scents that are ideal for men of all ages.
"Central Park is a woodsy type of scent, Rush Hour is your citrus type of scent and Holy Grail—just the name should make you want to buy it because it's the best one we have to offer," the company spokesperson said, adding that it is made from the finest agarwood.
Beyond Beards is also proud to offer wholesale beard oil and mustache wax as well as private labeling services for all types of businesses looking to resell their products.
About Beyond Beards:
Beyond Beards is a new beard supply store that offers the best beard oil on the market. The company's products are made in Brooklyn, New York. They also sell mustache wax, beard combs, and apparel for all the beard lovers out there. For more information, please visit http://www.beyondbeards.com/