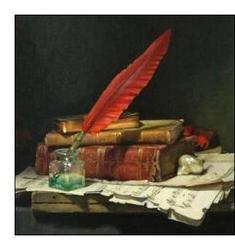 South Boston, VA (PRWEB) August 8, 2007
The Hamletlike 'Degree or not degree?' question -- which has plagued fine artist students seeking classical training in drawing and oil painting techniques -- has a new answer from Academy of Art at Founders College: artists can now choose a degree path *or* a studio-intensive program at the same fine art school, both programs modelled on the great 19th-century Academic art schools.
Founders' Academy of Art is the first college program to offer the full, classical "atelier" training system. Other fine art schools that grant a BFA degree teach a mixture of styles and methods.
Art students can choose whether to have their fine art work build toward a Bachelor of Fine Arts degree (BFA), taking additional liberal arts courses to qualify. Or they can concentrate exclusively on drawing and painting in the proven, step-by-step Atelier Program, which teaches artists of every level to master the techniques of classical realism.
Artists of all levels of experience are welcome to start at any time. Part-time schedules and short-term intensives are available, and well as full-time and longer term programs. No portfolio is required to enter.
Watch the video for a demonstration of the teaching method and content. List to the podcast to hear about the Renaissance and 19th-century roots of this fine art instruction.
Fine Arts Programs offered by Academy of Art at Founders College include a full- and part-time Bachelor of Fine Arts (BFA) program and a non-degree 'atelier' program, both studio-intensive options based on the classical approach to fine art as taught in Academies of the 19th century. These and other liberal arts programs, including Art History, are part of a special integrated curriculum of logically ordered courses that illustrate connections among ideas in each field.
Founders College at the Berry Hill Estate in South Boston, Virginia, is easily accessible from points north and south. It is within a one-hour drive of Raleigh-Durham and within a two-hour drive of Richmond, Va., and Greensboro, N.C.
Fine Arts Professor Cindy MacMillan is an award-winning contemporary realist painter and instructing professor at Academy of Art at Founders College. She is a recent graduate (MFA) of New York Academy of Art, and a past graduate of Academy of Realist Art, where she studied old-master oil painting techniques and the step-by-step program that allows all artists to succeed.
###