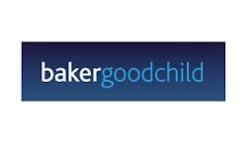 Birmingham, West Midlands (PRWEB UK) 15 May 2013
This week leading direct mail and print management company Baker Goodchild have announced increased investment in plant and technology to meet significant sales growth. Baker Goodchild is a Birmingham-based mailing house that specialises in direct mail, international mailing and bulk postage solutions.
The company have announced significant new additions to their automated mailing services and print equipment. They are confident this extensive investment will enable continued growth in this aspect of their service offering.
Baker Goodchild have now installed the following machinery:

3rd Kern 2000 Multi-mailer inserter for high speed DL & C5 fulfilment
Pitney Bowes Plockmatic inserter for high speed A4 fulfilment
Sharp MX 5000N Colour printer to support our Xerox DocuColor 6060 Digital Colour Press
Optical Mark Recognition (OMR) functionality for 100% fulfillment integrity
Bruce Thomson, founder and managing director of Baker Goodchild, said this week, "We have invested in three new machines, as well as a mail integrity programme. As a growing mailing and postal business, it is essential we re-invest and keep up to date with the best automated machinery and software. We have invested in this machinery and software to speed up our internal processes and ensure we offer a fast and accurate print, mail and postal solution each and every time for our customers."
Bruce added, "Since our establishment in 1995, we have continually grown and have an ongoing investment programme in plant, technology and people to ensure we can deliver exceptional service to our customers."
This increased investment secures a solid future for Baker Goodchild and proves that even in this economic downturn, there is still room for sales growth.
For more information about Baker Goodchild, please visit the website: http://www.bakergoodchild.co.uk/.
-ENDS
-Note to Editors-
Background
Baker Goodchild is a privately owned company, established in Birmingham in 1995.The company provides a range of print-based services including Direct Mail fulfillment, print and print management, national and international bulk postage, data and data processing. Further details on their services can be found at http://www.bakergoodchild.co.uk.