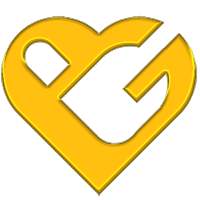 Unify, Edify, Educate; Brands and Individuals to Giv
Los Angeles, CA (PRWEB) November 19, 2012
December 15th, an online movement of giving commences where celebrities, partners and the online community tweet a picture or video of giving or helping others. December 8th - 14th, 2012 launches the 7 Days of Giving, an online giving movement where 7 bGiv partners, celebrities and the online community will tweet a message of giving and a picture with the online goal to unify, edify, and educate brands and individuals to give on December 15th, 2012, the official "National Day of Giving".
Mary Pat Christie (NJ governor's wife), serving Sandy victims and creating newjerseyheroes.org to highlight heroes in New Jersey, is the first nominee for the Sandy Giver Award. This award will recognize individuals that went above the call of duty to serve during and after Sandy. The winner of the Sandy Award will be announced via Twitter on the National Day Giving, December 15th.
Nominate your Sandy Giver by tweeting the info via #bGiv with a picture, video or link.
That evening, 7-10pm PST, there will be an event that will showcase the highlights of the epic Day.
At 8pm PST the Sandy Award will be given out via twitter #bGiv.
Looking at the past, specifically to 2012 and the horrific damage Sandy left behind, in the midst of the economic recession.
Looking at the present, we will showcase some of the best tweets, videos and pictures from the online community on this historic Day.
Looking at the future, the 7 partners, brands, individuals and celebrities will share some of their goals for 2013 and beyond.
The U-ee foundation will produce and facilitate all donations and production for the National Day of Giving through http://www.bGiv.org : Twitter #bGiv @bGiv | Facebook.com/bGivOrg |
YouTube.com/bGivOrg
Raising awareness to give, however small it may be or large as it gets, is the key to the success of the National Day of Giving. Please utilize your giving power this holiday season.
Made Possible by:
Twitter - Changing the world one tweet at a time by retweeting all bGiving Partners.
Vidgeo - GoVidgeo.com helping connect givers online.
Founder and philanthropist, Michael Joshua Johnson
Please contact Giving (at) bGiv (dot) org if you or your company would like to be a bGiving Partner.