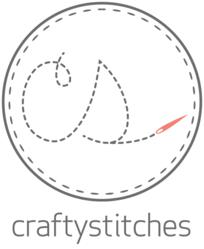 Creating a sewing movement one stitch at a time
Washington, D.C. (PRWEB) February 05, 2013
CraftyStitches – Handmade quilted accessory maker has created a lot of buzz in 2012. The dot com (CraftyStitches.com) was launched September 1 featuring the Travel Jewelry Roll as its signature item.
This Jewelry Roll has done continuously well on Designer Home Goods site One Kings Lane as a "Gift for her" and earned the title "Bridesmaids Gift of the Year" from wedding media group Adorii. WeddingWire - head of a large network of sites including WeddingWire.com, ProjectWedding.com, MarthaStewartWeddings.com, Brides.com and Weddingbee.com - announced CraftyStitches as a selected Winner of the prestigious WeddingWire Bride's Choice Awards 2013 for Wedding Favors in Washington DC. CraftyStitches has also been placed in the Top Wedding vendors of 2013 by upscale lifestyle magazine Virginia Living.
The local Washington DC Suburb business is set to release a new Heritage line debuting in February. February is National Black Heritage Month, and the new line will debut with the Black Heritage Month collection. The collection will feature a unique selection of prints from the African countries of Kenya, Nigeria, and Ghana. These cloths are wax print fabrics and were brought into the continent through trading with Indonesians centuries ago. They have since grown in popularity and have strong political, social and economic significance in these cultures. They cloths often bear proverbs, fables or prayers in the native languages. They can also serve to showcase social standing, age, marital status and tribal orientation.
Systems and Marketing Analyst at CraftyStitches Margery Waithaka hails from Kenya in East Africa and mentions: "In Kenya we use these 'shukas', the cloths, for everything. Depending on the style, women in the village wear them while doing work to keep their clothes clean, hold their babies, or just in general as an extra cloth. The more elaborate your shuka is, the more wealth and significance you showcase. I love that we're incorporating this into CraftyStitches, it's so important to be multicultural and celebrate diversity in all that you do"
CraftyStitches' new Heritage Line is also set to celebrate the Asian and Pacific American, Latin American, and Native American Heritage months with unique collections for each culture.
"Here at CraftyStitches we love being Multicultural. It's about celebrating all of our cultures, that are coming together around the world to form this huge Melting Pot of a global society," says Owner Jennifer Michael.
The fabrics will be available in the CraftyStitches Signature Travel Jewelry Roll and the CraftyStitches MakeUp Pouch. Look for the Black Heritage Collection and other upcoming features at http://www.CraftyStitches.com.