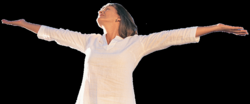 The Greatest Wealth is Health
Malvern, PA (PRWEB) May 30, 2012
BHRT(Bio Identical Hormone Replacement Therapy) is now available at Fieldhouse Wellness Center in Malvern, Pennsylvania.
Visitors to the new BHRT area of the website will find a wealth of BHRT information. They can register on the site to view a variety of audio and video presentations and are invited to complete a comprehensive online Hormone Health Interview.
Why BHRT?
An excess or deficit of hormone levels in the body can cause a wide variety of symptoms in both men and women. The 2010 US Census estimated that 42 million American women and men will reach the age of menopause or andropause over the next 10 years. In addition, millions of others of all ages will seek treatment for hormonal ailments of the thyroid, adrenal stress and exhaustion, PMS, PCOS, depression, poor sleep, migraines among others.
The BHRT approach may help restore balance and wellness. BHRT is a personalized service that encompasses the entire person, considers the effects of age, diet, lifestyle, stress, family history and other factors on the health of a person, and seeks to develop a treatment plan that is tailored to the individual needs of each patient.
BHRT balances by determining a person's unique hormone profile and then adding what is missing and reducing what is in excess. The therapy prescribes only what the Patient needs in the lowest required dose and only hormones that are replicas of the hormones in the human body.
BHRT finds the delivery methods that are best tolerated by the patient and that produce the best outcome. The therapy seeks to treat the underlying cause of the symptom rather than just the symptom itself and to create a partnership between Patient and Practitioner by obtaining frequent feedback, ensuring patient compliance and making adjustments to the treatment plan over time as required. The goal is to create a knowledgeable patient by providing educational materials and giving thorough explanations.
For more information visit http://www.DrVicWellness.com.