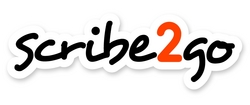 We see great opportunities to improve sales teams productivity...
Uniondale, NY (PRWEB) May 24, 2010
The mobile software developer Bianor announced the availability of a sales management tool that integrates corporate mobile communication with Salesforce.com.
scribe2go tracks each mobile call to a business contact or lead, automatically transcribes it into text and stores all data under the relevant records in the Salesforce.com account.
scribe2go frees salespeople to focus on selling while they are on the move, safe in the knowledge that their CRM will be automatically updated in real-time. The business solution keeps complete history of customer voice communications improving the completeness and accuracy of customer interaction history data. The service offers the unique benefit of making the content of voice conversations as easily searchable as the Internet.
"scribe2go is dedicated to adding digital meaning to the important information we all exchange with customers and partners over the mobile phone," Kostadin Jordanov, Bianor CEO said. "In this information we see great opportunities to improve sales teams' productivity," Jordanov added.
Besides extracting and storing conversation data, scribe2go improves the visibility of the sales process by providing real-time sales activity data and comprehensive reporting on past sales activities.
Free trial and more info are available at: http://www.scribe2go.com
About Bianor:
Bianor is dedicated to help businesses take full advantage of mobile technologies to unlock new revenue streams and improve productivity.
The company's proprietary award-winning mobile software development platform MobiSDP enables rapid development and launch of robust and secure mobile services.
Bianor's product portfolio includes solutions for sales calls management and mobile multimedia sharing.
###