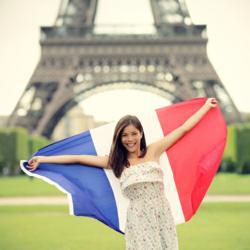 By providing access to less popular languages, such as through the French English Bible, we have created a way whereby individuals can read the word of God in their native tongue. For many readers, this is a source of great joy.
Baltimore, Maryland (PRWEB) January 15, 2013
Throughout the year, people search Bible verses online by the thousands. As a tool that provides individuals access to information and texts, the Internet has become an important resource for Christians who are looking for inspiration on the go. Many will turn to the World Wide Web to read a chapter during their lunch break, dwell on the parables while waiting in line to pay a bill, or even catch up on their reading while sitting in the parent pick up line of their children's school. But a large portion of the Christian population still uses print Bibles—and many have turned to Bible In My Language to secure scriptures that are written in their native tongue. As such, Bible In My Language has responded to reports of the most popular Bible verses of 2012 by explaining how foreign language texts, such as the popular French English Bible, have allowed Christians to strengthen their faith by reading the word of God in the language that is most special to them.
According to Christianity Today, King James Bible Online has reported that Psalm 23:4 was the most popularly searched verse during the year of 2012: "Yea, though I walk through the valley of the shadow of death, I will fear no evil: for thou art with me; thy rod and they staff they comfort me."
While awaiting statistics from Bible Gateway and YouVersion, the author of the article noticed that many of the verses listed as the most popular in 2012 by King James Bible Online were also listed as highly searched by YouVersion and Bible Gateway in 2011. One very important verse, though, is missing from the 2012 list. John 3:16, it seems, was not as popular as other verses at the King James Bible Online website.
But this does not mean, asserts Pastor Chuck Heidenreich of Bible In My Language, that the verse is not one of the most important to the Christian population. He provides a reminder that print Bibles are still used in full force and that, due to the services that Bible In My Language provides, many Christians who are multi-lingual can read the gospel in their native tongue. This, he says, is important, as it allows them to more deeply connect with the text.
"The language that people speak becomes, over time, a part of their identity," Pastor Heidenreich comments. "The first language that is learned is forever special to an individual. Unfortunately, the Bible is not widely accessible in many languages—meaning that people often have to read it in a language, such as English, that they can understand but that does not hold the same meaning to them. For this reason, I am proud of the work that we have done at Bible In My Language. By providing access to less popular languages, such as through the French English Bible, we have created a way whereby individuals can read the word of God in their native tongue. For many readers, this is a source of great joy."
In fact, Bible In My Language has received many thanks from customers who are happy to finally be able to read the gospel in the language that they first learned. In addition to the French English Bible, the company provides texts in over 325 other languages. As such, it is able to cater to the needs of most customers and, ultimately, looks forward to adding to its catalogue.
Bible In My Language encourages individuals who are looking for scriptures in a rare dialect to contact the company to learn more about the texts that it carries. Individuals may also peruse the company's product index.
ABOUT:
The owners of Bible In My Language are former missionaries and pastors. Bible In My Language is based in Baltimore, Maryland. Through a network of international contacts, the leaders of the organization now procure and distribute scriptures in more than 325 different languages, most of which are difficult to find in average bookstores and at religious retailers. Founded in 2000, the company focuses on providing Bibles in languages that are uncommon, such as African, Arabic, Aboriginal, and Indian dialects. While the organization has chosen not to concentrate on English and Spanish texts, it does offer scriptures in other common languages, including French, Hebrew, Hungarian, Norwegian, and German. The goal of the company is to allow God's children to read His word in their native language, which is much more meaningful for many of the fold.
For more information, visit http://www.bibleinmylanguage.com or call (443) 469-7501. Interested individuals are also encouraged to visit the company's Facebook page (https://www.facebook.com/BibleInMyLanguage) and YouTube channel (http://www.youtube.com/bibleinmylanguage).