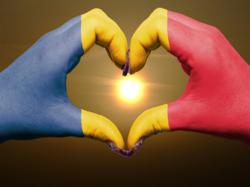 At Bible In My Language we offer translations of scriptures in 325 different tongues, including our Romanian Bible
Baltimore, Maryland (PRWEB) January 16, 2013
The Bible is one of the most widely read and cited written works in the history of the world; however, it is also a text to which, according to CBN News, 1.2 billion people do not have access due to language barriers. Bible In My Language, a company that aims to source and distribute scriptures in rare dialects, has added a Romanian Bible to its catalogue of texts—a catalogue that features scriptures in more than 325 different languages. Here, the organization comments on the role of translation in the Biblical arena and why digital technology is changing the accessibility of the holy works.
Referenced by the previously cited article as "Bible poverty," the lack of sufficient translations of the scriptures has encouraged numerous Christian individuals and organizations to strive to develop and distribute the book in as many languages as possible. In fact, the article asserts, "Ministries say this 'Bible poverty' highlights the need for new approaches to translation, distribution, and evangelism."
A video that accompanies the article sheds light on how digital technology has been able to greatly expand the accessibility of the Bible to individuals around the world; however, Pastor Chuck Heidenreich of Bible In My Language notes that a bound, printed copy of the Holy Scriptures is a staple in the hearts and homes of many Christians. As such, he encourages individuals to rely upon digital translations when necessary, but to also procure printed Bibles in their native tongues.
"The digital age has brought about numerous great advances in technology, many of which have assisted in spreading the gospel and sharing the word of God," comments Pastor Heidenreich. "The ability of Christians to use their smartphones and other digital devices to read the Bible is certainly a wonderful thing, as it allows believers to take the word of God with them wherever they may go. But the truth is that reading a printed Bible in one's native language is an experience that simply cannot be replaced by digital technology. We encourage Christians to use today's digital devices to supplement their faith, but we also strongly recommend that they use a printed Bible when possible."
Pastor Heidenreich goes on to explain that language is a cultural and personal element of one's life. As such, the act of reading the scriptures in one's native tongue offers a more intimate experience than that of reading it in a second or third language. Likewise, Pastor Heidenreich notes, the act of turning the delicate pages of the Bible, highlighting important passages, and flipping to cross-referenced scriptures in other books is something that promotes study and reverence. As such, he believes that studying from a print Bible can help support the faith of individuals, as they are actively seeking and finding the answers to life's biggest questions.
"At Bible In My Language we offer translations of scriptures in 325 different tongues, including our Romanian Bible," Pastor Heidenreich remarks. "We have a network of individuals who are constantly expanding our catalogue and serving the needs of our customers. As such, we are able to help many individuals who may believe that access to a printed Bible in their language or dialect is impossible to find actually procure the scriptures they are looking for."
Pastor Heidenreich and the rest of the individuals at Bible In My Language applaud the efforts of the professionals who are working diligently to translate the word of God into rare tongues. The Romanian Bible and other translations have already brought the gospel to countless individuals who have longed to read it in their native language. Bible In My Language encourages interested individuals to peruse its product index for the latest additions to its catalogue.
ABOUT:
The owners of Bible In My Language are former missionaries and pastors. Bible In My Language is based in Baltimore, Maryland. Through a network of international contacts, the leaders of the organization now procure and distribute scriptures in more than 325 different languages, most of which are difficult to find in average bookstores and at religious retailers. Founded in 2000, the company focuses on providing Bibles in languages that are uncommon, such as African, Arabic, Aboriginal, and Indian dialects. While the organization has chosen not to concentrate on English and Spanish texts, it does offer scriptures in other common languages, including French, Hebrew, Hungarian, Norwegian, and German. The goal of the company is to allow God's children to read His word in their native language, which is much more meaningful for many of the fold.
For more information, visit http://www.bibleinmylanguage.com or call (443) 469-7501. Interested individuals are also encouraged to visit the company's Facebook page (https://www.facebook.com/BibleInMyLanguage) and YouTube channel (http://www.youtube.com/bibleinmylanguage).