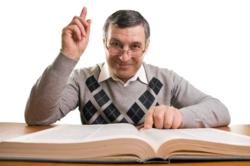 28 percent of teenagers whose parents have a mobile device perceive their parents as 'addicted' to them, and that 21 percent of all teenagers wish their parents spent less time on their cell phones...
Baltimore, MD (PRWEB) December 18, 2012
The holidays have long been recognized as a time for family, for giving thanks, and for creating lasting memories with loved ones. But what about that one family member who is constantly updating their social media accounts? Many parents want to share their children's most recent milestones with Facebook friends, Twitter followers, and Instagram, but at what point are they actually ignoring loved ones in order to update their feeds this holiday season? The owners of Bible In My Language, a company that procures and distributes scriptures in 325 difficult to locate tongues, are encouraging parents to save the social media updates until after the holiday festivities are over.
An article posted by Christianity Today reports that Thanksgiving produced record-breaking picture uploads to Instagram, a popular app that allows users to apply filters to their photographs and share them with followers. Frequently connected to Twitter and Facebook accounts, Instagram often allows for the easy sharing of images on all of these platforms simultaneously. But the sheer number of photographs that users are expected to upload on Christmas is astounding. According to the article, 10 million users shared pictures through Instagram on Thanksgiving. This is about 12 times more than the previous record breaking day, which occurred when users uploaded photos of Superstorm Sandy making landfall. With 800,000 images depicting the storm and many more taken of Thanksgiving celebrations, one can assume that Christmas Day will also be a very busy time for the Instagram app.
But what are parents taking away from their children by spending time updating their social media accounts? The article asserts that significant data regarding how children feel when adults take the time to upload photos has yet to be collected; however, it notes that a general lack of parental responsiveness can be damaging to familial relationships. In fact, the article asserts that: "28 percent of teenagers whose parents have a mobile device perceive their parents as 'addicted' to them, and that 21 percent of all teenagers wish their parents spent less time on their cell phones."
Protecting the emotional wellbeing of their children should be a parent's priority, as should be the safeguarding of their kids against physical dangers. But, the article notes, cell phones—and by extension the apps that parents utilize when on them—can actually have a detrimental impact on the safety of kids: "Most alarmingly, perhaps, many child development experts believe that the recent rise in nonfatal injuries for children under five is related to parents who are riveted to their cell phones instead of their children."
With Christmas quickly approaching, the professionals at Bible In My Language are encouraging parents to set their phones aside for a day. While they may share pictures and special moments with friends and family online later, the company believes that it is important for parents to pay close attention to their children this holiday season.
"The holidays are a time for families to get together and celebrate their love," comments Pastor Chuck Heidenreich. "More importantly, Christmas is a special occasion upon which parents can explain the love of Christ and his role in God's plan to their children. Letting smartphones and social media get in the way of that is a shame. Parents should bond with their children at Christmas and create lasting memories that their families will cherish for years to come."
The staff at Bible In My Language wishes Christians around the world a very merry Christmas and encourages them to take this time to ponder the love of God and the birth of the Savior.
ABOUT:
The owners of Bible In My Language are former missionaries and pastors. Bible In My Language is based in Baltimore, Maryland. Through their network of international contacts they now procure and distribute scriptures in 325 different languages, most of which are difficult to find in average bookstores and at religious retailers. Founded in 2000, the company focuses on providing Bibles in languages that are uncommon, such as African, Arabic, Aboriginal, and Indian dialects. While the organization has chosen not to concentrate on English and Spanish texts, it does offer scriptures in other common languages, including French, Hebrew, Hungarian, Norwegian, and German. The goal of the company is to allow God's children to read His word in their native language, which is much more meaningful for many of the fold.
For more information, visit http://www.bibleinmylanguage.com or call (443) 469-7501. Interested individuals are also encouraged to visit the company's Facebook page (https://www.facebook.com/BibleInMyLanguage) and YouTube channel (http://www.youtube.com/bibleinmylanguage).