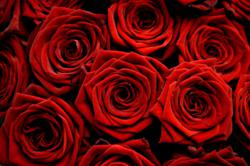 "We hope to help create a friendlier, more caring and compassionate world, starting right here in Dallas/Fort Worth."
Fort Worth, TX (PRWEB) September 04, 2012
Residents of Dallas/Fort Worth, Texas will have the unique opportunity to meet each other and develop new friendships when Bice's Florist hosts the 18th annual FTD® Good Neighbor Day® event on September 5, 2012. Beginning at 8:00am, Bice's Florist at 650 Bedford Euless Road, Fort Worth, TX 76053 will give away 6,000 roses in bunches of a dozen, absolutely FREE to anyone who visits the shop, while supplies last.
However, there is one catch. Keith Riewe, the president of Bice's Florist asks that anyone who picks up a dozen free flowers will be asked to keep one of the flowers for themselves and give the others away to 11 different people – spreading goodwill and friendship in the community. 
"We hope that the people of Dallas/Fort Worth will be able to get acquainted with new people or will renew an old friendship during FTD Good Neighbor Day," states Riewe. "We hope to help create a friendlier, more caring and compassionate world, starting right here in Dallas/Fort Worth."
"In the last few years we have participated in Good Neighbor day we have had teachers, nurses, etc come in to pick up flowers to share with co-workers and patients," said Cheri Kirkman from Bice's Florist. "It is a wonderful opportunity for us to help give back to our community and brighten someone's day.  Just to see all the smiling faces when they come in to pick up the roses-- it's amazing being a part of such a happy day."  
FTD Good Neighbor Day is being celebrated for the 18th year throughout the United States and Canada at participating FTD floral shops as a day of celebrating goodwill toward all people. It is expected that hundreds of FTD Florists in North America will participate in this year's FTD Good Neighbor Day event, giving away millions of free flowers.
About Bice's Florist
Bice's Florist, a landmark in the suburban Fort Worth area since 1974, has been recognized as a Top 100 Florist in the United States for 22 consecutive years. Bice's commitment to the highest standards of quality in product, design, service and presentation deliver enduring value to our customers. For more information, call Bice's at 800-848-0209, or visit us at http://www.bices.com.