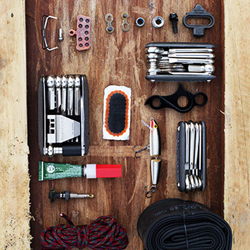 After a lengthy period evolving the brand image and expanding its product lines, Bicycle Addiction's new website will now be able to reach a wider audience in the United States
Detroit, MI (PRWEB) September 15, 2016
Michael Sweet, Owner and CEO of Bicycle Addiction, is pleased to announce the launch of their new website, BicycleAddiction.com. The new site will help customers quickly and easily browse and purchase bicycle parts and accessories from the leading bicycle manufacturers.
"After a lengthy period evolving the brand image and expanding its product lines, Bicycle Addiction's new website will now be able to reach a wider audience in the United States," stated Sweet. "For the new online store, it was imperative that the site be responsive, and easily accessed and navigated by visitors using mobile devices, like smartphones or tablets. A huge portion of our customers are now using mobile platforms to shop online."
BicycleAddiction.com offers products from some of the largest manufacturers of bicycle components, including SRAM and Shimano. They also feature a wide selection of bike clothing and bike helmets for people of all ages and sizes.
About BicycleAddiction.com
Bicycle Addiction offers a wide-range of products for the cycling enthusiast. They take pride in stocking specialty and hard-to-find bicycle components, and shipping these items quickly and at affordable prices.