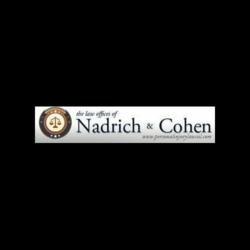 San Diego, CA (PRWEB) April 24, 2013
Local officials in San Diego are discussing possible plans to make the city more bicycle-friendly, this according to a report from CBS. The report points out that the city is experiencing a boom in bicycle activity, prompting some local elected leaders and bike enthusiasts to call for greater funding of bike projects and accessibility.
According to CBS, bicycle riders including members of the San Diego Bicycle Coalition gathered on Saturday at the Lafayette Hotel to discuss the issue. The timing is significant because it marks the one-year anniversary of the Bicycle Coalition's five-year strategic plan. Additionally, the Coalition's signature events, Bike the Bay and Tour de Fat, saw record-breaking participation in 2012, raising more than $83,000 dollars altogether. Activists are lobbying to improve driver awareness of cyclists, and to secure funding for more bike paths.
San Diego bicycle accident lawyer Jeff Nadrich, of Nadrich & Cohen LLP, recently commented on the development, offering his own support of improved bicycle accessibility. "As someone who represents San Diego bicyclists, I have a personal vested interest in bike safety in the region. San Diego is one of the largest cities not only in California but in the nation, and cyclists are forced to navigate dangerous, crowded roads on a daily basis."
Nadrich encourages all bicycle accident victims to speak with a qualified personal injury attorney right away. According to Nadrich, motorists have a legal responsibility to share the road with cyclists, but many drivers fall dangerously short in this regard. Therefore, says Nadrich, the rights of cyclists must be swiftly defended in many cases.
About Nadrich & Cohen: Jeffrey Nadrich is a San Diego bicycle accident lawyer with Nadrich & Cohen, a California based law firm with offices in 18 locations across California. The firm has offices in Arcadia, Bakersfield, Fresno, Irvine, Long Beach, Modesto, Oakland, Oxnard, Palm Springs, Redding, Riverside, Sacramento, San Bernardino, San Diego, San Francisco, San Jose, Santa Rosa, and Tracy. Nadrich & Cohen handles all types of wrongful death and serious injury accident cases, including auto, truck, bus, motorcycle, and bicycle accidents, pedestrian collisions, boating accidents, dog bites, defective product cases and nursing home abuse. Victims are encouraged to call 1-800-718-4658 for a free consultation with a Nadrich & Cohen attorney.