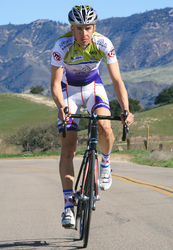 Cincinnati, OH (Vocus) February 6, 2009
The AMGEN Tour of California is back for 2009 and thanks to the participation of Lance Armstrong, features one of the strongest international fields to compete on American soil for many years.
Astana will be there with defending champion Levi Leipheimer, and of course, seven time Tour de France winner Lance Armstrong. 2008 Tour winner Carlos Sastre will race with the new Cervelo Test Team, and the roster for the OUCH presented by Maxxis team will featured (dethroned) Tour champion Floyd Landis. All in all the race will feature 11 World Champions, 17 Tour de France stage winners and 25 current and former national champions.
BikeWorldNews.com, your home for bicycle racing news will bring expanded coverage of the race with a reporter and photographer covering the race and up to date "inside the peloton" news from Christopher Jones of Team Type 1. Fans of bicyle racing can turn to Bike World News for Tour of California race results, photos, the latest bikes and more. Bike World News distills cycling news from all over the world into a single, comprehensive and convenient resource for bicycle racing enthusiasts. Updates can be accessed by e-mail subscription, RSS, Google News or visiting the site directly.
About BikeWorldNews.com:
BikeWorldNews.com was founded in July 2007 in Cincinnati, Ohio by Ron Callahan, a passionate cycling fan who wanted to share his love of the sport with the world. What started as occasional postings grew into daily stage coverage of the Grand Tours along with daily updates from around the cycling world. Readership has steadily grown and we look forward to providing our regular and new visitors with the best cycling news and results.
###