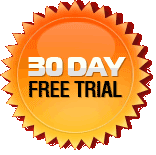 Listing and reservations according to Jay Kalin CEO "are up 18% since the Bid technology"." He also said the company is considering additional funding with a possible IPO offering"
New York , New York (PRWEB) May 08, 2012
Vacationers can control of how much they will spend on their accommodations with a platform for deep discounts. For Homeowners Rent My Vacation Home dot com provides a fantastic service for booking all your properties during the off season, empty calendars and more. Further, Rent My Vacation Home dot com provides the tools needed to successfully manage for Homeowners or vacationers like direct deposit, credit cards and travel guard Insurance.
Rent My Vacation Home dot com offers a new and powerful way to manage and market vacation rental properties. Attract new guests with a unique way to book their stay and fill those empty booking calendars. Rent My Vacation Home dot com also has a great way to attract last-minute vacationers with this Technology!
How does this technology work? Rent My Vacation Home is not a "high-bidder wins all" system like eBay and others. The property owner "chooses" which bids will be accepted and which will be declined as there is no obligation on the part of the Homeowner. What happens after a bid is accepted? Once a bid has been accepted, it's up to the property owner to work out the details of the vacation stay with the guest. However, Rent My Vacation Home does provide tools for owners to help make this easier, such as bidding history, guest information, and more.
Listing and reservations according to Jay Kalin CEO "are up 18% since the Bid technology"." He also said the company is considering additional funding with a possible IPO offering". Share evaluation has not been determined but the interest is there for an advertising platform that already has 170,000 vacationers in the data base as compared to 70,000 homes so the growth potential is there as reported by Investors Daily. Rent My Vacation Home now has an offer for homeowners to join for free and then $16.00 per month after 30 days with no contract. Vacationers enjoy all services free year around.
Customers review homes and then blog similar to Facebook as the model is closely related and integrated in the software.
Rent My Vacation home controls 83 web sites in the Vacation Home rental Industry for a large undetermined market share .
For more information go to http://www.rentmyvacationhome.com
Or call 800-699-RMVH