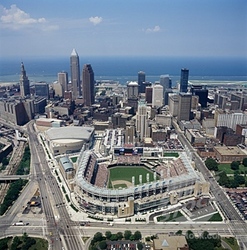 Cleveland, OH (PRWEB) October 6, 2009
BidClerk, the Construction Industry Search Engine, reported today that the following building projects are planning to go out for bids or start construction in the next 90 days in the Cleveland, OH Metro Area. Businesses interested in providing services relative to these projects should visit http://www.BidClerk.com and reference the Project ID listed below to obtain direct contact information for each job:
Cleveland, OH - MetroHealth - South Building Emergency Shoring / Cleveland, 2500 MetroHealth Dr., hospital improvements, October 2009, $43,000. Project ID : 1063625
Cleveland, OH - The Cleveland Museum of Art - Phase 2 BP #13A, 11150 E Blvd., museum renovation, November 2009, $1.6 million. Project ID : 1073760
Cleveland, OH - Renaissance Cleveland Hotel - Brasserie Restaurant & Lobby, 24 Public Sq., 2,320-square-foot hotel restaurant & lobby renovations, January 2010, $175,000. Project ID : 1065379
Cleveland, OH - Cleveland Metropolitan School District - Mound Elementary School, 5935 Ackley Road, new elementary school, November 2009, $20 million. Project ID : 866470
Louisville, OH - First Baptist Church Life Center Addition / Louisville, 1910 Monter Ave., 8,189-square-foot church addition, April 2010, $1 million. Project ID : 1072380
About BidClerk.com
BidClerk.com is the only Search Engine dedicated to providing businesses with in depth information on thousands of construction projects coming up for bid all throughout the United States. Our daily updates of commercial and residential construction projects are available to contractors and businesses in related industries that are seeking bid opportunities. For more information on bidding construction projects in your area, visit BidClerk online or call 877-737-6482.
###