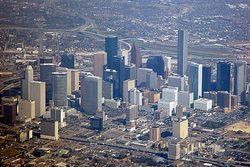 Houston, TX (PRWEB) October 27, 2009
BidClerk, the Construction Industry Search Engine, reported today that the following building projects are planning to go out for bids or start construction in the next 90 days in the Houston, TX Metro Area. Businesses interested in providing services relative to these projects should visit http://www.BidClerk.com and reference the Project ID listed below to obtain direct contact information for each job:
Houston, TX - Radio Shack / Houston (Pearland), 8501 C West Sam Houston Pkwy., 2,501-square-foot retail build-out, November 2009, $150,000. Project ID : 1087796
Houston, TX - Frostwood Retail Addition, 900 Frostwood Dr., 2,000-square-foot retail addition, December 2009, $200,000. Project ID : 1088735
Houston, TX - Mohammedi Masjid-Phase 1, 11830 Corona Ln., 39,000-square-foot religious facility addition, November 2009, $5 million. Project ID : 1085159
Houston, TX - MHMC Vitas Innovative Hospice Care Renovation, 921 Gessner Road, 1,980-square-foot hospital renovation, November 2009, $200,000. Project ID : 1085027
Houston, TX - The Methodist Hospital - Department of Medicine Smith Tower Level 11, 6550 Fannin St., 3,200-square-foot department of medicine renovation, November 2009, $500,000. Project ID : 1083960
About BidClerk.com
BidClerk.com is the only Search Engine dedicated to providing businesses with in depth information on thousands of construction projects coming up for bid all throughout the United States. Our daily updates of commercial and residential construction projects are available to contractors, subcontractors, general contractors, architects and businesses in related industries that are seeking bid opportunities. For more information on bidding construction projects in your area, visit BidClerk online or call 877-737-6482.
###