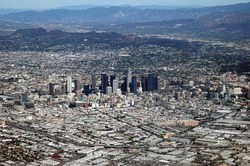 Los Angeles, CA (PRWEB) August 18, 2009
BidClerk, the Construction Industry Search Engine, reported today that the following building projects are planning to go out for bids or start construction in the next 90 days in the Los Angeles, CA Metro Area. Businesses interested in providing services relative to these projects should visit http://www.BidClerk.com and reference the Project ID listed below to obtain direct contact information for each job:
Yorba Linda, CA - Chick-fil-A, 22450 Old Canal Road, 4,850-square-foot drive-thru restaurant, September 2009, $500,000. Project ID : 958718
Santa Clarita, CA - Unruh Envive Wellness Center, 23043 Lyons Ave., 4,699-square-foot medical building, September 2009, $1 million. Project ID : 1044940
Lakewood, CA - JoAnn Fabrics, 5255 Lakewood Blvd., 15,017-square-foot store, September 2009, $1 million. Project ID : 1045073
Pacoima, CA - Costco Gas Station, 13530 W. Paxton St., 3,840-square-foot gas station, September 2009, $800,000. Project ID : 1043426
Chatsworth, CA - Jersey Mike's, 9840 Topanga Canyon Blvd., 1,364-square-foot restaurant, September 2009, $100,000. Project ID : 1041707
About BidClerk.com:
BidClerk.com is the only Search Engine dedicated to providing businesses with in depth information on thousands of construction projects coming up for bid all throughout the United States. Our daily updates of commercial and residential construction projects are available to contractors, subcontractors, general contractors and businesses in related industries that are seeking bid opportunities. For more information on bidding construction projects in your area, visit BidClerk online or call 877-737-6482.
###