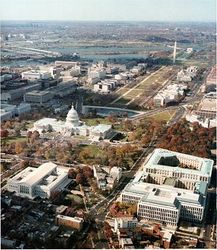 Washington, DC (PRWEB) April 20, 2009
BidClerk, the Construction Industry Search Engine, reported today that the following building projects are planning to go out for bids and start construction in the next 90 days in the Washington, D.C. Metro Area. Businesses interested in providing services relative to these projects should visit http://www.BidClerk.com and reference the Project ID listed below to obtain direct contact information for each job:
Baltimore, MD - Archbishop Curley High School, 3701 Sinclair Ln., 17,500-square-foot educational addition and 10,000-square-foot renovation, June 2009, $3 million. Project ID: 950661
Bowie, MD - Dollar Tree, 10,500-square-foot national chain retail store tenant improvement, July 2009, $500,000. Project ID: 961137
Falls Church, VA - Inova Fairfax Hospital - PACU Suite, 3300 Gallows Road, 8,114-square-foot medical tenant improvement, May 2009, $700,000. Project ID: 963925
Washington, D.C. - Four Seasons Presidential Suite, 2800 Pennsylvania Ave. NW, 20,000-square-foot suite renovation, June 2009, $1.5 million. Project ID: 964773
Towson, MD - SunTrust Bank, Washington Avenue and York Road, 3,700-square-foot a bank, May 2009, $1 million. Project ID: 846961
About BidClerk.com:
BidClerk.com is the only Search Engine dedicated to providing businesses with in depth information on thousands of construction projects coming up for bid all throughout the United States. Our daily updates of commercial and residential construction projects are available to contractors, subcontractors, and general contractors and businesses in related industries that are seeking construction bid opportunities. For more information on bidding construction projects in your area, visit http://www.BidClerk.com online or call 877-737-6482.
###