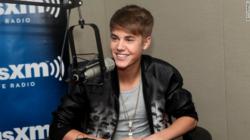 Pittsburgh, PA (PRWEB) September 24, 2012
The Justin Bieber tour of 2012/1013- Believe it - is already showing that this is truly HIS world! Having not yet seen his 20th birthday, the young pop star has already left an indelible mark on the world of music. But equally and more significantly, he's left his own impression on the hearts of millions of fans, most of them young idolizing teenage girls, who throng the crowds wherever The Biebs goes.
And that crowd magnet reputation is by no fluke. Young Justin has so many accomplishments to his credit that many of his contemporary artists might be turning green with envy. The latest Justin Bieber tour comes when the young star has already clocked sales of worldwide albums in excess of 8 million, won 4 AMA's, 9 Billboard Awards, starred in a full length movie titled "Never Say Never", and has performed at the Whitehouse back in 2009. And did we mention that, at this tender age, The Biebs has already accumulated a personal fortune of over US$112 million!
Star power at its best! The Justin Bieber tour is set to display even more of the young star's fan appeal as he performs a string of hits - old and new - up close on stage. His pop appeal has already left many critics and fans amazed recently when he, almost single handed, out tickets for his last US tour in only 60 minutes!
And talking about Bieber-power - there's more. The singing marvel, not quite 1.7 m in height, managed another musical marketing marvel when 2 of his shows (slated for Nov 28th and 29th) planned for the 20,000 seat Madison Square Garden were sold out within 30 seconds. Say what? 40,000 seats all gone in half a minute? Yup - that's an average of 1,333 seats that were sold every second!
Don't miss this one Believe it, if you don't act soon and get your tickets for the upcoming Justin Bieber tour, you may be disappointed yet again - especially if you were one of those unfortunate to have missed out the last time!. Make sure you get your tickets now. And while you're at it, get a couple for your best friends too. They won't be able to thank you enough. You'd better BELIEVE IT!
Headline Tickets Now is one of the most popular secondary ticket websites on the Internet. They have affordable sports, theater, and concert tickets across the United States and Canada, all without service fees. Headline Tickets Now is an accredited business with the Better Business Bureau (BBB) of Western Pennsylvania.
Discount Code "Bieber" saves fans 2 percent off the lowest out the door prices after fees and delivery are added. Guaranteed only at Headlinetickets.com