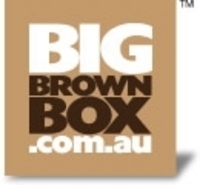 The new equipment will make a big difference to viewing and recording operations which have become important aspects of training and ongoing patient care
(PRWEB) March 16, 2010
Video images of operations at The Children's Hospital at Westmead will be a lot clearer following donation of two flat screen television sets by bigbrownbox.com.au.
The donation from the online retailer includes two new Panasonic flat panel LCD TVs and a new DVD recorder.
The television and recording equipment will be used by the Purfusion unit at the hospital, which operates the heart/lung bypass machine during transplant operations, providing images for training purposes as well as post operative review.
Professor Gary Sholler, director of kid's heart service at the Children's hospital, said "The new equipment will make a big difference to viewing and recording operations which have become important aspects of training and ongoing patient care".
General Manager of BigBrownBox.com.au, Steve Urquhart, said "we are delighted to have an opportunity to see our equipment used in such a positive way."
BigBrownBox, a national online retailer of white goods, appliances, electronic equipment and health and fitness products, is a subsidiary of the ASX listed Thorn Group, which also owns the national retail and financial services chain Radio Rentals.
# # #