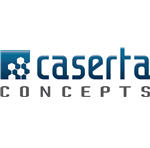 Talend's Big Data Solutions Receive Commitment from Partner Community
New York, US (PRWEB) October 03, 2012
Read the full article here : http://bit.ly/QRFX0c
Talend, a global open source software leader, today announced strong partner support for Talend Platform for Big Data, the leading big data integration and big data quality solution. With its ability to bridge the gap between Hadoop and other data stores and application systems, a growing ecosystem of system integrators from across industries are implementing Talend's big data management solutions for customer projects across the globe.
Deloitte predicts that the big data market will continue to experience rapid growth this year, with revenues in the range of $1 to $1.5 billion. By the end of 2012, more than 90 percent of the Fortune 500 will likely have at least one big data initiative under way. Apache Hadoop, an open source software platform, has quickly emerged as the preferred solution for large organizations in need of sophisticated integration, analysis and transformation of structured, semi-structured and unstructured data. However, big data is still in its infancy, and Hadoop requires training and a level of analytics and data management expertise that few companies have.
"With any nascent, emerging market, domain expertise is essential," said Keith Goldstein, vice president of Worldwide Channels and Alliances, Talend. "Talend is committed to helping Hadoop grow into a fully enterprise-ready platform for big data, and to partnering with the most innovative and industry-leading big data solution integrators. By helping them to leverage our unique and innovative technology platform, we enable them to provide our joint customers with the expertise and enterprise-class solutions necessary to design, implement and operate big data strategies successfully."
Talend's flexible and scalable big data integration solutions are based on an engineless next-generation architecture that natively leverages Hadoop for all data transformation and cleansing operations – unlike legacy integration solutions. With Talend, big data is processed "in place", leveraging Hadoop's MapReduce framework through advanced code generation, thus accelerating the time to value of big data.
Built on Talend's award-winning open source integration technology, Talend Open Studio for Big Data is a powerful and versatile open source solution for big data integration that natively supports Apache Hadoop, including connectors for Hadoop Distributed File System (HDFS), HBase, HCatalog, Hive, Oozie, Pig and Sqoop. Talend Platform for Big Data extends Talend Open Studio for Big Data with enterprise-grade features for mission-critical deployments and is the only big data platform to provide deeply integrated big data quality.
Partners with Data Domain Expertise Support Talend's Big Data Commitment
Numerous Talend partners, members of the Talend Alliance Program, including Caserta Concepts, Impetus Technologies, Think Big Analytics and Zaloni have expressed their support and excitement for Talend's big data solutions.
"Big Data is a hot topic this year, and companies need to capture, interpret and integrate it within the enterprise to reap its value and enable new competitive action," said Joe Caserta, president and CEO of Caserta Concepts, LLC. "We are excited to be working with Talend to help our clients experience the benefits that big data promises."
"Impetus has built up a strong portfolio of big data architects, tools and frameworks and an ecosystem of industry-leading partners that it works with to solve big data challenges," said Anand Venugopal, director of Business Development, Impetus Technologies. "Talend stood out to us for its deep commitment to open source, to making Apache Hadoop enterprise-ready, and to helping partners fully support their customers as they solve complex issues surrounding high volume, velocity and variety of data."
"The fast-changing Hadoop ecosystem presents challenges to any company that wants to standardize on core functionality and build repeatable processes. To alleviate the complexity of Hadoop and NoSQL, you need skilled resources and complementary technologies. Think Big Analytics is the first and leading company that's purpose built with a nimble process to help customers get value from Big Analytics quickly," said Ron Bodkin, founder and CEO, Think Big Analytics. "Talend is at the forefront of making Hadoop more accessible and more integrated within the enterprise by providing scalable options for managing and analyzing big data."
"The Talend and Zaloni partnership allows our customers to more quickly integrate Hadoop within their enterprise data environments, while providing exceptional analytical capabilities to a wider set of business users," said Ben Sharma, principal at Zaloni. "Talend dramatically simplifies the process of loading data into Hadoop, transforming it there, and extracting processed data from Hadoop to other destination systems. The technology Talend contributes is substantial and is a big step forward in helping to accelerate adoption and making it easier to use Hadoop for data transformation."
Talend Connect Comes to San Francisco in November
These partners, and many others, will attend Talend Connect in San Francisco on November 27th. Talend Connect is a one-day event that "connects" all the constituents of Talend's broad community – partners, customers, users and Talend staff – and gives them the opportunity to meet, receive updates on the company and its technologies, learn from the experts and their peers, and network.
Registration for Talend Connect is free and currently open at http://info.talend.com/TalendConnect_SanFrancisco_Registration.html.
Press contact:
press@talend.com
About Caserta Concepts
Caserta Concepts is a consulting firm that speicalizes in data warehousing, business intelligence and big data. The firm is guided by the principles of its founder, Joe Caserta, the co-author of The Data Warehouse ETL Toolkit, which is regarded as a standard in the industry. As world class data practitioners, Caserta Concepts uses dynamic data modeling, ETL, Master Data Management and other data analytics techniques to help clients transform burgeoning volumes of data into actionable business insights.