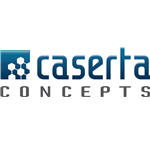 Extracting value from social media activity through Big Data analytics
New York, US (PRWEB) September 13, 2012
Read the full article here: http://bit.ly/S9TS0D
Data is getting bigger and businesses are finding themselves faced with fresh challenges as a result of this. However, they are also being presented with enormous opportunities to use the data generated through social media to grow their businesses exponentially.
Those of us with a comprehensive online presence could have hundreds or thousands of tweets, Facebook messages, 'followers', 'likes' and check-ins on Foursquare, to name but a few. Companies are taking on professionals who can develop their social media marketing strategies to levels that were never thought possible even just a few years ago. This activity is not only getting our brands out into the public consciousness, it is also generating masses of data that can be converted into growth, cost savings, new product concepts and, ultimately, return on investment. This is only possible, however, if meaning is extracted from the masses of messages, tweets and 'likes' our hard work is generating.
Erik Laurence, Vice President, Sales & Marketing at big data analytics specialist Caserta Concepts explained, "Businesses that are failing to take value from the big data that social media generates are missing a vital trick. "
"It is no longer sufficient to employ someone simply to 'count' tweets and followers. We now need to 'hear' what these messages are telling us about our brands and how customers perceive us. To do this, businesses need to adopt big data analytics techniques."
There remain huge challenges for any firm that is trying to make sense of the content held within its big data. The data gathered from other business activities is structured, yet social media data is unstructured and, therefore, presents some unique obstacles preventing regular business intelligence tools from working as effectively.
A new era of data warehouse requirements is emerging in light of the big data phenomenon and businesses all over the world are investing in big data analytics to ensure they can compete in their marketplaces. A growing number of these companies are realizing the value of working with a data warehouse consultancy like Caserta Concepts that have experience with big data analysis technologies, such as Hadoop.
Hadoop is an open-source distributed file system that allows for the collection and analysis of massive volumes of unstructured data. Data from any number of sources and in any range of formats can be processed quickly and cost effectively. It is also highly scalable, which is an essential additional attribute for businesses that want their data analysis solution to grow with them.
A recent report from McKinsey & Company found that the value of big data recovered from social media activity has a number of values. It can help boost productivity, it can reduce costs and it can help businesses to make better, more well-informed decisions. It is this last benefit that may well have the most impact in the long run, as everything from marketing messages to product choices and geographic and demographic trends can be targeted more carefully by understanding the meaning of social media data.
As a business that gathers social media data, it's important not to get left behind. Joel Don of content consultancy Comm Strategies put this very succinctly in his recent blog for Windmill Networking: "The big data impact represents a competitive threat to businesses that ignore the trend."