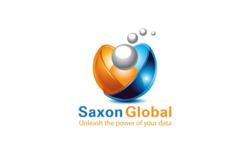 Sudhir Patavardhan, Saxon Global's VP Technology feels that the immense experience in building BI solutions and in-depth domain knowledge will help Saxon use Splunk as a platform to build multiple solutions.
Irving, Texas (PRWEB) May 14, 2013
Saxon Global Inc., a business intelligence and big data solutions provider, recently signed a partnership agreement with Splunk, leader in machine data analysis, to integrate the Splunk platform as part of their analytics delivery framework to provide better business insights for Saxon's customers. Splunk aims to make machine data accessible across an organization and identifies data patterns, provides metrics, diagnoses problems, and provides intelligence for business operations.
Current BI and DW solutions are not equipped to handle high volume, unstructured and real time data. Enterprises are constantly adapting to changes in business scenarios. This makes it imperative to have a technology solution that addresses large volumes, real time data requirements, and quick analysis and adhoc reports; Splunk helps enterprises address these challenges.
Gopi Kandukuri, CEO of Saxon Global said "We plan to bundle Splunk with our proprietary Big Data Analytics platform, in order to help enterprise customers leverage the meaningful information buried in their large volume of machine data. Our solutions intend to deliver profound insights into the behavior of their organization and customers."
Sudhir Patavardhan, Saxon Global's VP Technology, feels that the immense experience in building BI and big data solutions and in-depth domain knowledge will help Saxon use Splunk as a platform to build multiple solutions. He said, "Saxon has expert business application architects who are excited about the capabilities of Splunk and the solution possibilities that provide value to our clients." He also added, "At Saxon Global, we are not just building competencies into the new technologies found in the market, we are also using these tools to build solution frameworks for specific business problems. Splunk's capabilities, with regards to the infrastructure management, collection, comprehension, querying and integration aspects, are phenomenal and enable greater operational excellence. And when it comes to analyzing machine data, Splunk has a kind of 'special intelligence' built in."
Saxon Global has a team of certified consultants who can provide Business Intelligence and analytics solutions using the Splunk platform. In addition, Saxon Global is working on apps to run on the Splunk platform that are at different levels of conceptualization and implementation. Web analytics and insurance analytics are in the immediate horizon. Web analytics, one of the core offerings from Saxon, is being powered by Splunk. Insurance analytics is another exciting solution on the Splunk platform, which can be used by insurers across their business lifecycle. Saxon's sales and marketing teams are raring to take these offerings to the market.
About Saxon Global:
Saxon Global, one of Inc. 500's fastest growing companies, provides IT consulting and solution engineering services. Saxon Global partners with industry leading vendors of Business Intelligence and big data technologies to create a compelling technology stack and drive the benefits to their esteemed customers through a rich talent pool of data architects and engineers.
About Splunk:
Splunk Inc. allows users to search, monitor and analyze machine-generated data by applications, systems, and IT infrastructure at scale via a web-style interface. More than 4,400 enterprises, universities, government agencies, and service providers in over 80 countries use Splunk to gain operational intelligence.