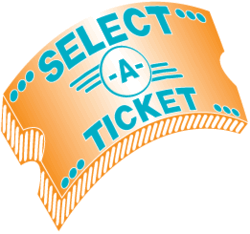 No matter which team wins the Big East Tournament, the fans are guaranteed to see the highest level of college basketball in the country
Riverdale, NJ (Vocus/PRWEB) February 08, 2011
In 2009, seven Big East Men's Basketball teams reached the NCAA Tournament, including a record three number 1 seeds. In 2010, the Big East Tournament featured four teams in the nation's top ten and 2011 is no different. The 2011 Big East Tournament (March 8-12 at Madison Square Garden, New York, NY) promises to be a college hoops fan's dream come true and just reinforces the notion that the Big East is the best men's college basketball conference in the country.
The Big East boasts three teams among the top ten in the country. Not only is the conference top heavy with talent but the conference has eight teams in the Associated Press Top 25 rankings. That is one conference accounting for more than one quarter of the country's top 25 teams. The 2011 Big East Tournament Championship promises to be the most hardly fought conference championship nationwide.
"No matter which team wins the Big East Tournament, the fans are guaranteed to see the highest level of college basketball in the country. Who can forget the six overtime battle between UConn and Syracuse two years ago, or the West Virginia fans singing 'Country Roads' at the top of their lungs last year? The conference is so good, I think one of these teams could win the National Championship if they have anything left in the tank following the Big East Tournament," says Tom Patania, CEO of SelectATicket.
The Big East Tournament has brought college basketball fans out in droves since moving to New York's Madison Square Garden in 1983. The tournament has seen countless star players give their best performances – Eric "Sleepy" Floyd, Chris Mullen, Patrick Ewing, Alonzo Mourning, Caron Butler, Julius Page, Jonny Flynn and most recently Da'Sean Butler, have all won the tournament most valuable player award over the years.
Featuring some of the top collegiate basketball talent in the nation, played in the heart of New York City at the world famous Madison Square Garden, it is no wonder 2011 Big East Tournament tickets are hotter than ever.
About SelectATicket.com
Select A Ticket has been in business over 30 years as an experienced, trusted, secure ticket broker. We sell tickets to Broadway, Concerts, Sports, and Family Events. SelectATicket has been in the ticketing industry since 1978 and is a proud member of the National Association of Ticket Brokers (NATB).
Go to http://www.SelectATicket.com or call 800-735-3288 to find the right seats and experience the Big East Tournament excitement firsthand.
# # #