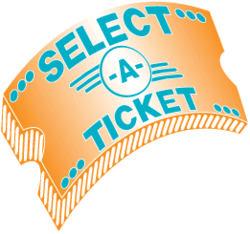 The Big East has been one of the best basketball conferences year in and year out for the past 30 years
Riverdale, NJ (PRWEB) December 21, 2012
SelectATicket.com, a New Jersey-based ticket broker, is pleased to announce Big East tournament tickets are available for what is shaping up to be the final tournament in the illustrious history of Big East men's basketball. The Big East Conference, one of the most celebrated in the National Collegiate Athletic Association (NCAA), will come to its end as we know it after this season, as seven of its most prominent members have decided to leave. The venerable Catholic institutions include Villanova, Providence, Georgetown, St. John's, DePaul, Seton Hall and Marquette. Their departure marks this year as the last for the historic Big East men's basketball championship, which over the last few decades has produced some of the most outstanding games and players in college basketball.
Holders of Big East basketball tournament tickets have been treated to some of the most memorable live games in recent years. The University of Connecticut Huskies in 2011 accomplished an unprecedented feat as the only team Big East Tournament history to defeat five opponents in five consecutive days to secure the tournament championship.
The Huskies also helped make history in the 2009 Big East Tournament with a six-overtime game in the quarterfinals against Syracuse University. Big East basketball tournament tickets recipients watched he Syracuse Orange ultimately win the game 127–117. The match-up was the second lengthiest game in NCAA basketball history.
Big East ticket holders have seen Connecticut and Georgetown tie for the most overall tournament wins with seven. Syracuse comes in third with five tournament wins. These three schools as well as Villanova have also gone on to win NCAA basketball tournament championships.
In addition to historic games, Big East Tournament attendees have witnessed some of the greatest players in all of basketball history. All-time greats like Carmelo Anthony, Patrick Ewing, Allen Iverson, Ray Allen and Chris Mullen have used the tournament as a platform to help launch their professional careers. Fans of the Big East have also seen a medley of outstanding coaches at their best from John Thompson at Georgeotwn, Jim Boeheim at Syracuse and Jim Calhoun at Connecticut to Louie Carneseca at St John's, the conference and tournament has produced some of the game's best coaching minds.
"The Big East has been one of the best basketball conferences year in and year out for the past 30 years, it is sad to see this tournament come to an end. We expect fans to turn out in droves this year for what looks like the final Big East Tournament," says Mark Gibbons of Select-A-Ticket.
About Select-A-Ticket
Select-A-Ticket has been in business over 34 years as an experienced, trusted and secure ticket broker. We sell tickets to Broadway, Concerts, Sports, and Family Events nationwide. Select-A-Ticket has been in the ticketing industry since 1978 and is a proud member of the National Association of Ticket Brokers (NATB).
Select-A-Ticket has a storefront location in Riverdale, New Jersey where the company headquarters are located. Visit http://www.selectaticket.com to find tickets to all your favorite events. You may also call 800-735-3288 to order tickets by phone.