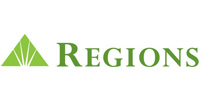 Consumers are looking for help in finding balance and control in their financial lives. Many have struggled in this economy and are looking for financial advice and guidance
Nashville, TN (PRWEB) September 14, 2011
Regions Bank's Big Bike will be rolling into Nashville soon with some football greats from the Southeast Conference. It's all part of the Regions Bank SEC Tour which makes its stop here on Saturday, September 17th.
The Regions Big Bike will be making a 20 plus city tour this fall, promoting ways that consumers can find help for their financial needs. In addition to information on traditional checking accounts, like Regions LifeGreen Checking, customers can also learn about personal loans, credit cards and other banking products.
"Consumers are looking for help in finding balance and control in their financial lives. Many have struggled in this economy and are looking for financial advice and guidance," said Regions Bank Middle Tennessee Area President Jim Schmitz. "We offer that help in many ways and have a reputation for the great service we provide to our customers and to the community."
Autograph signing at Game Day Event
The Big Bike will also be part of the welcome for SEC great Bobby Johnson, former Vanderbilt head coach, who will be signing autographs – from 9:00 a.m.-11:00 a.m. – at the corner of Jess Neely and 25th Ave on the Vanderbilt campus. It's part of a special SEC Game Day event at that location on Sat., September 17th, 8 a.m. to 11:00 a.m., leading up to the Vanderbilt University home game against Ole Miss. In addition to the autograph signing, the special event will feature family friendly games, fun, and free stuff. All events are free to the public.
Also at the Saturday event, attendees can register for a special SEC Championship Prize
Package, including tickets to the SEC Championship Game in Atlanta.
Live on the Green Concert and Big Bike Tour
From September 14th-17th, Regions Bank Big Bike will be on tour in Middle Tennessee.
Wednesday, September 14th -- The Big Bike goes mobile. Williamson County branch stops include: Mallory Lane Office (9:30), Parkway Commons (11:30) and Cool Springs West (2:45). Come get a picture and register to win your own LifeGreen Regions Bike.
Thursday, September 15th -- Live on the Green, Public Square Park -- Come by to see the Big Bike and register to win a LifeGreen Regions Bike to be given away during the concert. You can also learn more about how Regions Bank is partnering with Nashville Bike Shares program.
Friday, September 16th- The Big Bike visits the Goodlettsville branch (11:00) and the Rivergate Mall Branch (3:15). Come get a picture and register to win your own LifeGreen Regions Bike.
Saturday, September 17th- Vanderbilt v. Ole Miss SEC Game Day Event, 8:00-11:00 a.m.
About Regions
Regions Financial Corporation, with $131 billion in assets, is a member of the S&P 500 Index and is one of the nation's largest full-service providers of consumer and commercial banking, trust, securities brokerage, mortgage and insurance products and services. Regions serves customers in 16 states across the South, Midwest and Texas, and through its subsidiary, Regions Bank, operates approximately 1,800 banking offices and over 2,100 ATMs. Its investment and securities brokerage trust and asset management division, Morgan Keegan & Company Inc., provides services from over 300 offices. Additional information about Regions and its full line of products and services can be found at http://www.regions.com.
###