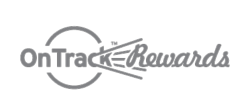 This will most certainly be a value-add for our business and our customers.
Lake Forest, CA (PRWEB) June 14, 2011
Big Train®, a leading manufacturer and distributor of premium drink mixes, announced its new customer rewards program today. The new loyalty program, OnTrack™ Rewards, provides Big Train business customers a new way of earning points which can be redeemed for free products.
OnTrack™ Rewards is available to U.S. businesses that purchase Big Train products. By joining the program, customers can:

Redeem points for free product
Participate in private Members-only events
Influence product development
Gain access to special offers
Receive the latest point of purchase marketing materials
Obtain advanced notice of new Big Train products
As an incentive to join the program, Big Train is offering 1,000 free points, worth one free case of product. To join the OnTrack™ Rewards program, a representative of the company that buys Big Train products needs to register at http://www.OnTrackRewards.com.
"We're excited about Big Train's new loyalty program", says Adam Moore, President of SeriousSips.com, a distributor of Big Train products. "As a wholesale supplier of beverage products, we're always looking to strengthen our customer relationships, reward loyalty, and improve the overall customer experience. Big Train has done a wonderful job designing its OnTrack Rewards system. This will most certainly be a value-add for our business and our customers."
"In February, we looked at numerous loyalty tracking solutions but nothing quite fit the bill", says Jim Wendt eCommerce Marketing Manager for Big Train. "What we wanted did not exist. We partnered with Apptivo, to create a new online loyalty system from scratch that was as easy to use as it is to administer. Apptivo exceeded our expectations."
"We are thrilled to have teamed up with Big Train to create a new loyalty system", says Bastin Gerald, CEO and Founder of Apptivo. "We look forward to continuing to work with Big Train to build on this program to provide even greater value to its customers."
Based upon Apptivo's Loyalty Management solution, The OnTrack™ Rewards system is innovative in several ways. Big Train can control the reward products and all related attributes. Through a custom user interface, Big Train supports customers that buy and serve Big Train products in addition to distributors. Several customizations were made to meet Big Train's unique business and workflow requirements. The system also includes a dynamic certificate delivery process that controls and tracks the redemption and expiration of certificates and rewards, while providing an easy to use purchase reporting mechanism, and administrative control process.
For more information on Big Train's OnTrack™ Rewards program, please go to http://www.ontrackrewards.com or contact Big Train at http://www.BigTrain.com or call (800) BIG TRAIN (244-8724).
About Big Train, Inc.
Founded in 1991, Big Train has grown to be a leading manufacturer and distributor of premium powdered and liquid concentrate beverage mixes serving the specialty coffee, foodservice and retail industries in the US and abroad. Headquartered in Lake Forest, California with a manufacturing facility in Rancho Santa Margarita, California, Big Train is known for high quality beverage solutions that are great tasting and easy to prepare. Big Train offers a wide array of products including blended ice coffees, coffee-free blended crèmes, chai teas, fruit smoothies, kids' beverages, hot cocoas (hot chocolates), powdered soft serve, low carb beverages and flavored syrups to more than 20,000 customers including independent and small chain coffeehouses, bakeries, foodservice operators and its extensive international distributor network. For more information, visit http://www.bigtrain.com or call 800-BIG-TRAIN (that's 800-244-8724). Or follow @BigTrain on twitter http://www.twitter.com/bigtrain or like Big Train on Facebook at http://www.facebook.com/bigtrain.
About Apptivo
Apptivo, headquartered in Fremont, CA provides a cloud platform of online software applications for small to medium sized businesses (SMB's) to manage all aspects of their business. With over 40+ free web-based business apps covering CRM, Sales Force Automation, Marketing, Project Management, Invoicing, Help Desk Management, HR Management, eCommerce and more, Apptivo's software as a service (SAAS) platform is used by businesses worldwide to improve efficiency, productivity, customer loyalty, drive sales and lower costs. For more information, check out http://apptivo.com. Follow @apptivo on twitter and like Apptivo on Facebook http://www.facebook.com/apptivo for the latest news, applications, and special offers.
###